Summary text here.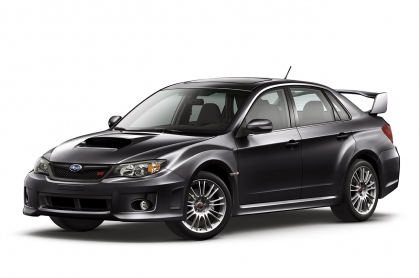 Subaru has updated the Impreza WRX STi for 2011 and added a sedan for the first time in three years. This marks the first time in North America customers will have a choice between sedan and five door STis. If looks are anything to go by, with its massively widened fenders and towering rear wing, the 2011 STi could mark a return to the wonderfully immature turbo Imprezas of yore. There's more than a whiff of 22B here.
Under the skin, the biggest changes are to the suspension. Stiffer bushings, stiffer springs, bigger anti-roll bars and lighter 18 inch BBS wheels should translate to improved handling characteristics. One of the most common criticisms of the previous STi was its somewhat lazy handling, so it's good to see Subaru has been paying attention.
Power remains unchanged at 305 hp, but a Subaru approved Cosworth upgrade pack is forthcoming. It's also worth mentioning that the non-STi Impreza WRX will also receive the same wide-body treatment. We await Mitsubishi's response.
-Jamie Wolfcale