All the cars that mattered, and some that didn't, from the Geneva Motor Show.
The Geneva Motor Show press days have just wrapped up. Here are Drive Cult's impressions of the best and worst cars from the showroom floor.
Aston Martin V12 Zagato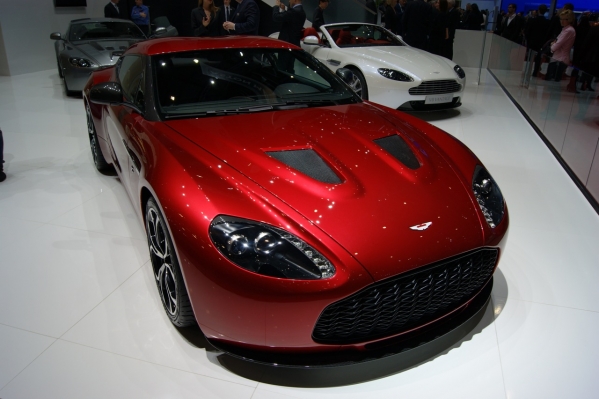 After the concept version was shown a little under a year ago, we're finally getting our first look at the production version of the Aston Martin V12 Zagato. Under the bespoke Zagato bodywork you have what is essentially a V12 Vantage along with a few new bits of tech inspired by the One-77. Only 150 will be built at a cost of ₤330,000.
Audi RS4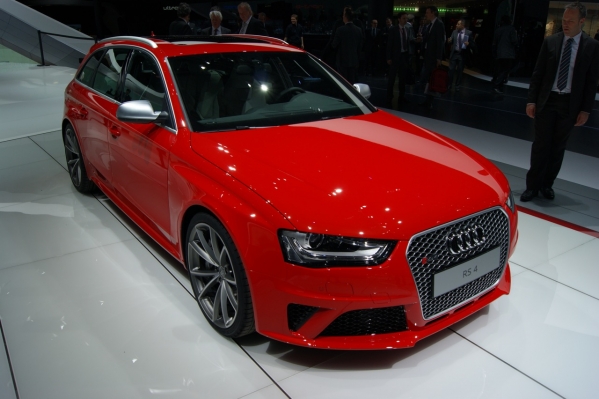 Read more about the Audi RS4 here.
Bentley EXP 9 F Concept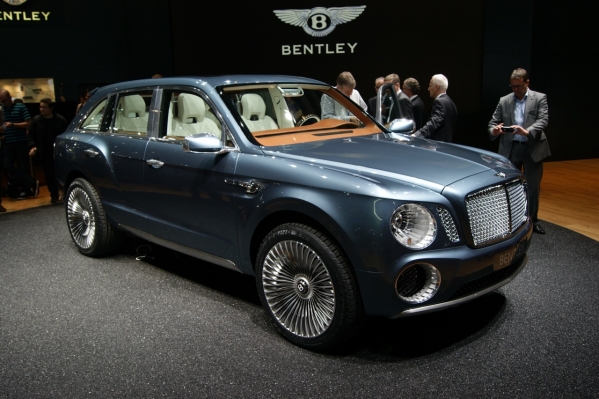 I'm not sure we'll ever understand the obsession with big fast luxury SUVs in emerging Asian markets, but it's safe to say that this demand is exactly what inspired Bentley to build a vehicle like the EXP 9 F. Feel free to draw your own conclusions on this Bentley SUV, but we feel that this is a rather silly exercise in excess. Should be popular among professional athletes.
BMW 6 Series Grand Coupe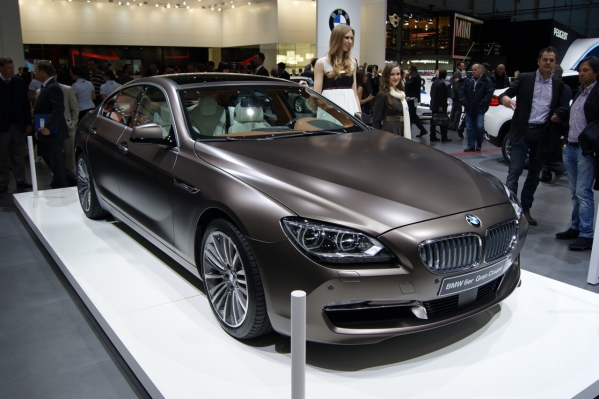 Designed to go head to head with the Mercedes CLS, BMW's new 6 Series Grand Coupe is essentially a stretched version of the 6 Series coupe with two extra doors. The Grand Coupe will be launched first in the United States at a starting cost of a little under $76,000. To my eye's at least, it's one of the best looking cars in the current BMW range. An M version would be mega.
BMW M3 DTM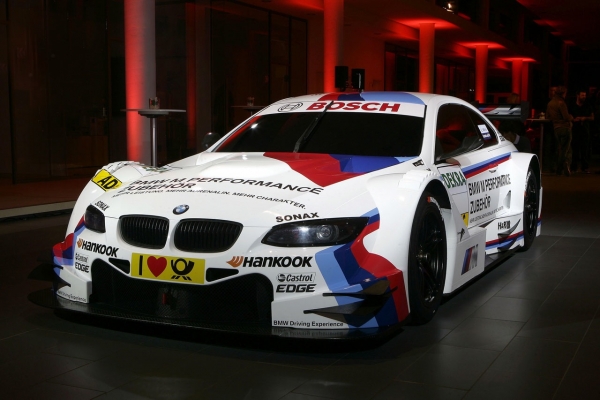 As we announced way back in the beginning of 2010, BMW is returning to the DTM to do battle with Audi and Mercedes. While their M3 race car has little in common with the road-based M3 inside or out, aside from the silhouette, it does look totally ready for action.
BMW M550d xDrive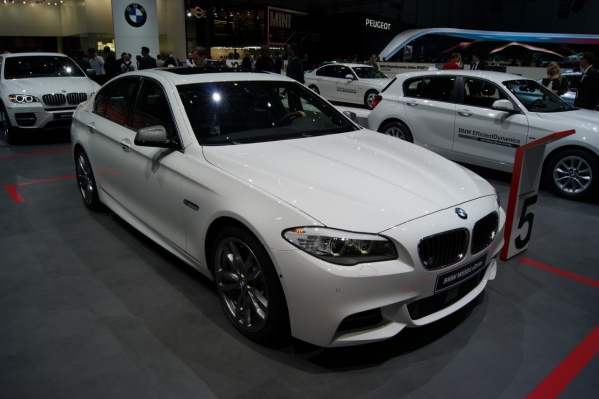 Let's get the bad news out of the way first. Actually, it's only bad depending on where you're reading this from, but BMW will not be bringing its first ever diesel powered M car to North America. The good news is the M550d xDrive has a tri-turbo 3.0 liter straight six that produces 376 bhp and 546 lb ft of torque. It's also all-wheel-drive and will be capable of getting 37 mpg! With that low diesel rev limit and eight-speed automatic gearbox, it should make for an interesting drive.
BMW M6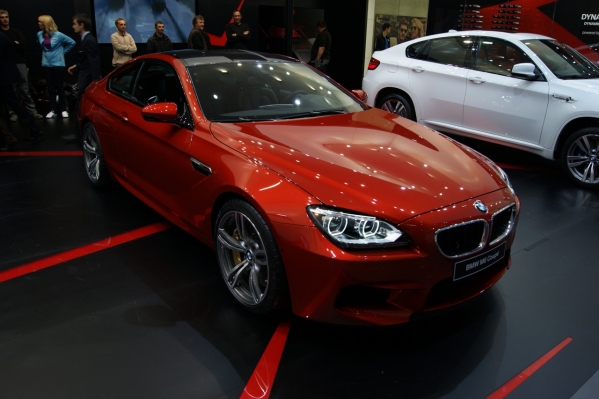 Read more about the BMW M6 here.
Bugatti Veyron Sport Vitesse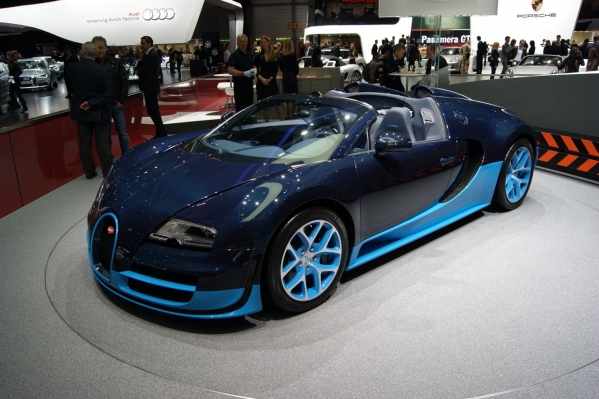 I think our pal Stuart Gallagher said it best about Bugatti's new 1200 hp drop top in this tweet: "Bugatti Veyron is still doing the motor show circuit. But the special editions are starting to look like your dad in a nightclub."
Ferrari F12 Berlinetta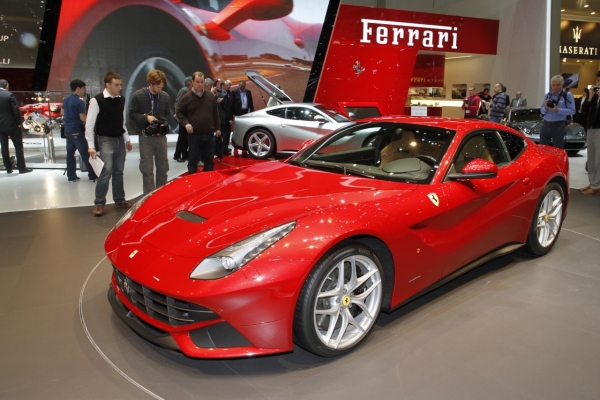 Read more about the Ferrari F12 Berlinetta here.
Ford Fiesta ST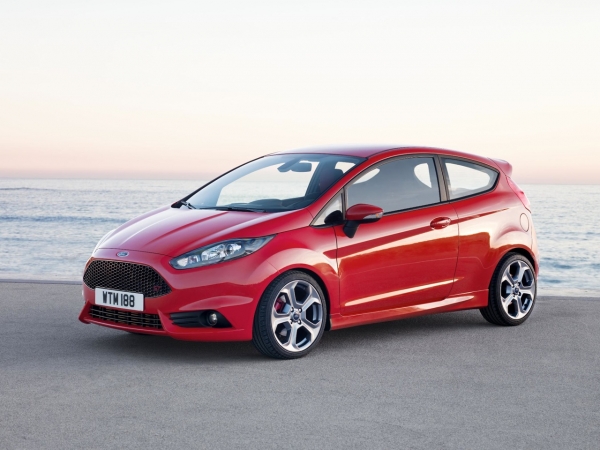 Until now, we've only seen the Fiesta ST in concept form, but here we have Ford's entry level hot hatch in full production trim. Powered by Ford's 177 horsepower 1.6 liter EcoBoost four, the Fiesta ST will be on sale in Europe by next year. While Ford stopped short of confirming production for North America, all signs indicate that there's a very good chance the hottest of the Fiestas will eventually be available stateside.
Gumpert Apollo R and Enraged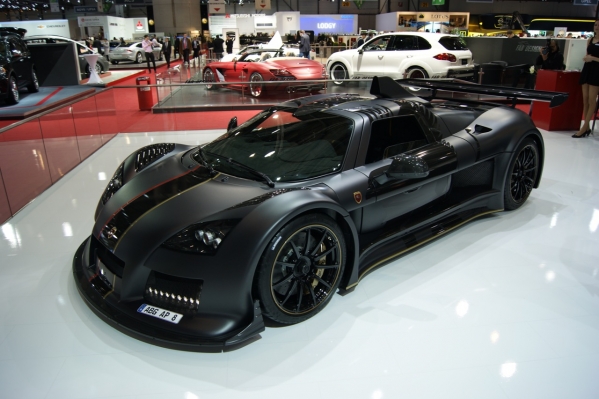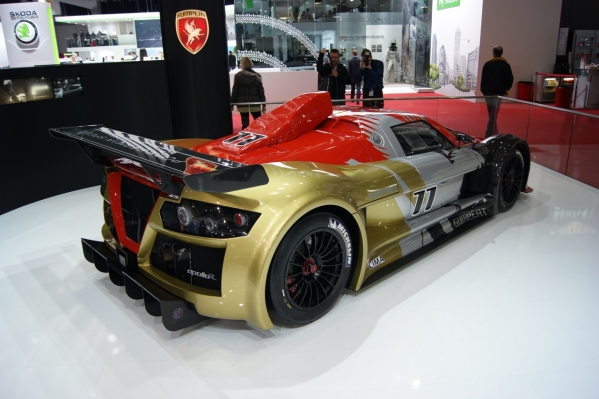 Gumpert brought not one but two new versions of its Apollo supercar: The Apollo R and the oddly-named Enraged. The Apollo R is a purebred race car with a 860 bhp version of the supercharged Audi based 4.2 liter V8, but we're not sure what racing series would allow it! The Enraged on the other hand is a road-based special edition of the Apollo that has to make do with only 780 bhp and a silly name.
Infiniti Emerg-E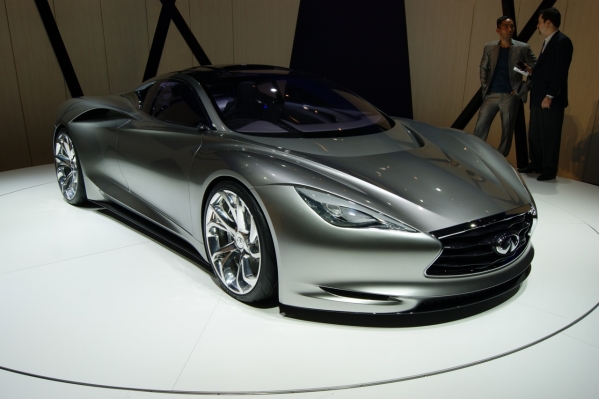 Infinity is dead serious about breaking new ground in Europe and to prove it they chose Geneva to launch a 402 bhp extended range electric supercar. The Emerge-E is powered by two electric motors that are capable of going up to 30 miles before a mid-mounted internal combustion engine kicks in to recharge the batteries. If it makes production, expect it to land in showrooms around the same time as the new NSX. Rivals don't get more direct that those two.
Jaguar XF Sportbrake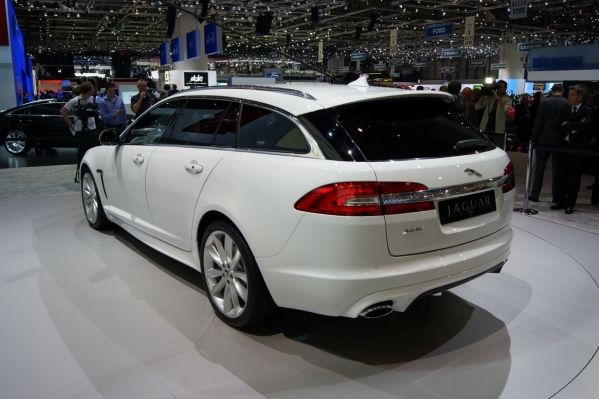 There's no arguing that the XF has been a hit for Jaguar at a time when they needed it most and now they're keen to expand on this success with the help of the XF Sportbrake. It's everything you already love about the XF in wagon form. No word on whether or not it will spawn a XF-R version or if it will make its way stateside.
Koenigsegg Agera R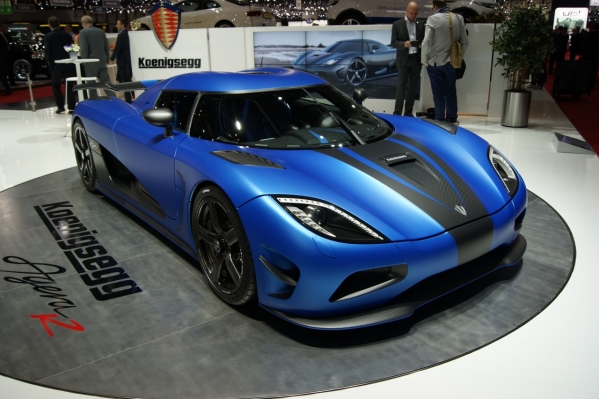 The baddest, most Swedish hyper car builder in the world, Koenigsegg, has updated their quickest car. Thanks in part to new nano-surfaced surfaced cylinder sleeves, the new Agera R will put out 1140 bhp when run on E85, but there are numerous other changes that will help prevent it from taking flight. In an industry first, the Agera R sports one piece hollow carbon fiber wheels. The only piece of metal found here are the valve stems. It also benefits from a revised suspension by Öhlins, standard stability control, a new exhaust and new front canards.
Lamborghini Aventador J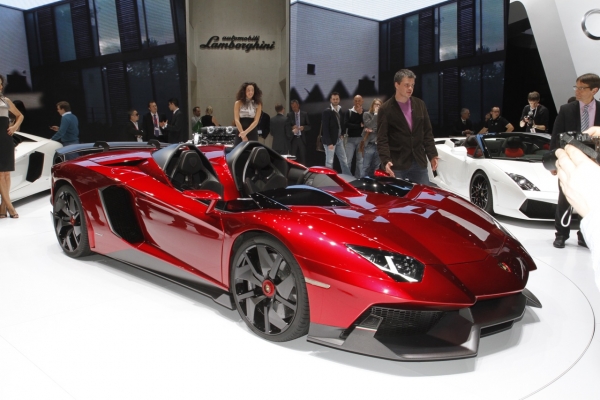 It's cars like this that make us love Lamborghini so much. The Aventador J is an utterly bonkers version of Lamborghini's current V12 flagship. It has the same 6.5 liter 700 horsepower V12 as the standard Aventador, but unlike the Aventador it does without several luxuries. Obviously, that includes the roof and windscreen, but the stereo and air con have also been reinventoried at the Lamborghini factory. The Aventador J will also be the Highlander of Lamborghinis, in that there can only be one. Oh, and whoever bought it is now $2.8 million dollars poorer.
Land Rover Range Rover Evoque Convertible Concept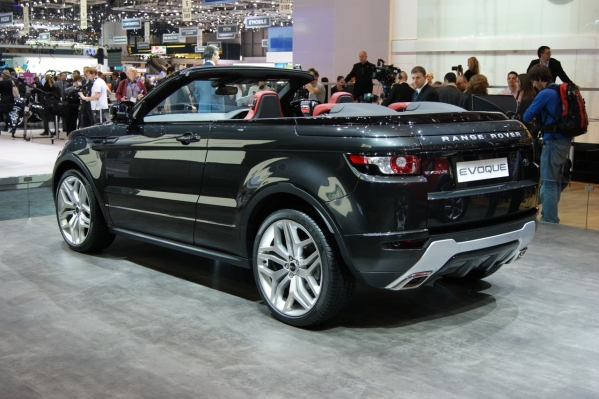 When I first saw the Evoque Convertible Concept, I was immediately reminded of the Nissan Murano CrossCabriolet that was introduced at the LA Auto Show nearly a year and a half ago. Since that time I have seen a grand total of zero on the road and I live in Southern California. If there's anywhere in the world where there are knuckleheads around that would buy cars like this, it's here. Anyway, it's powered by a…. bah, who cares?
Lotus Evora GTE F1 Edition
The Evora GTE might just be one of the most anticipated cars of 2012. The F1 Edition adds a carbon fiber body and a few John Player Special style gold stripes to the mix. With the new carbon body, the F1 looses 200 pounds over the standard GTE and the supercharged V6 still kicks out 444 bhp.
Lotus Exige S Roadster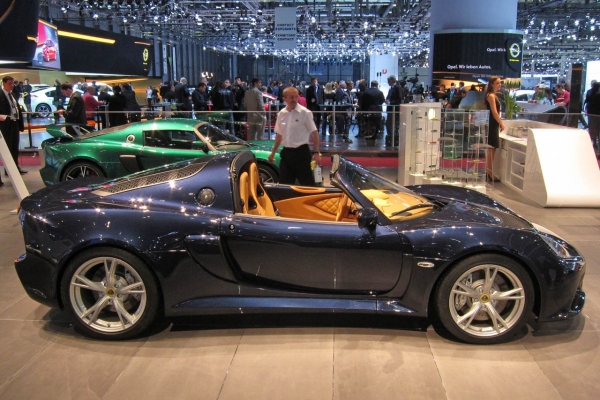 It came as a bit of a surprise, but Lotus has for the first time ever lopped the top off the Exige. The Exige S Roadster comes with the same 345 bhp supercharged V6 and Serial Precision Shift automated gearbox as the hardtop Exige.
Mercedes-Benz A-Class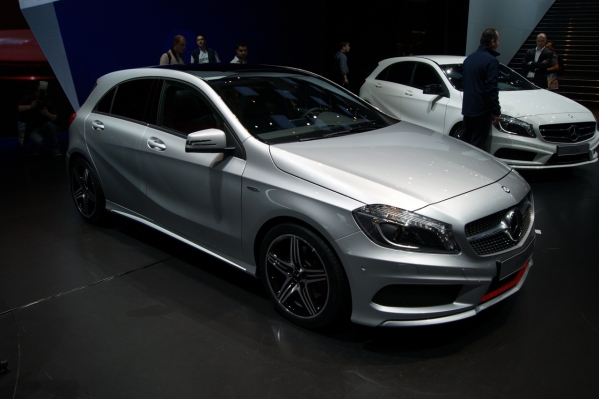 The new A-Class represents Mercedes-Benz's most serious foray into the compact car segment to date and early indications are that it very well could be very successful. First off, it's a very good looking car with an aggressive stance and dynamic lines. Engines at launch will range in displacement from 1.6 to 2.0 liters and will include both gas and diesel versions with power ranging from 109 to 212 bhp. However, things should get really interesting when the all-wheel-drive 330 bhp AMG version hits the road.
Mercedes-Benz SL63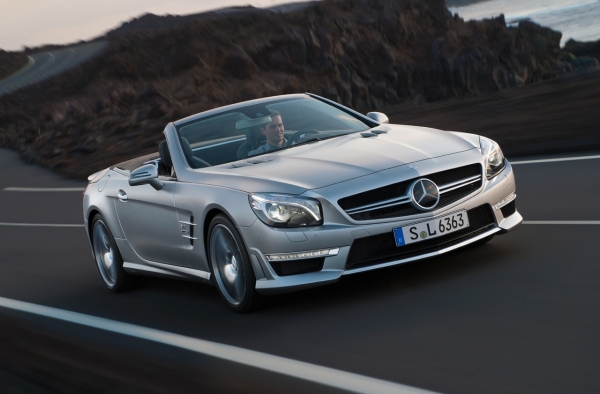 The new SL63 may not be so easy on the eyes but it does benefit from a weight reduction of 275 pounds over its predecessor. As with all new AMG models, it's powered by the M157 5.5 liter twin-turbo V8, which in this application is good for 530 hp. Of course, if you spring for the AMG Performance Package, horsepower is upped to 557.
Morgan Plus E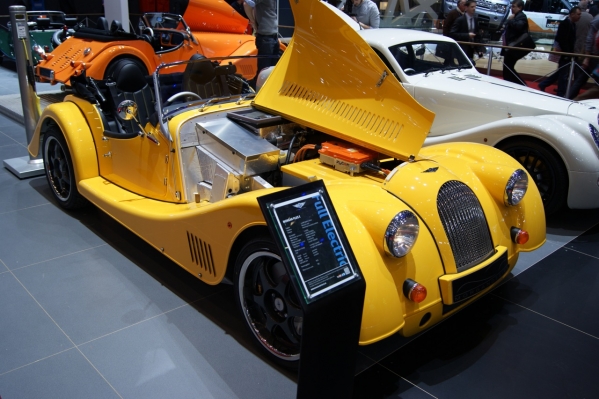 In their ongoing quest to become one of the coolest, most bonkers car companies in the world, Morgan introduced an all-electric aluminum car based on the Plus 8 chassis. The Plus E uses a Zytek-built 94 bhp motor and, unlike most electric cars which use a single speed gearbox, it's coupled to a five-speed manual transmission. It's just a concept car for now, but if Morgan receives the right kind of feedback, production is likely. How much cooler is this than a Tesla!?
Porsche Boxster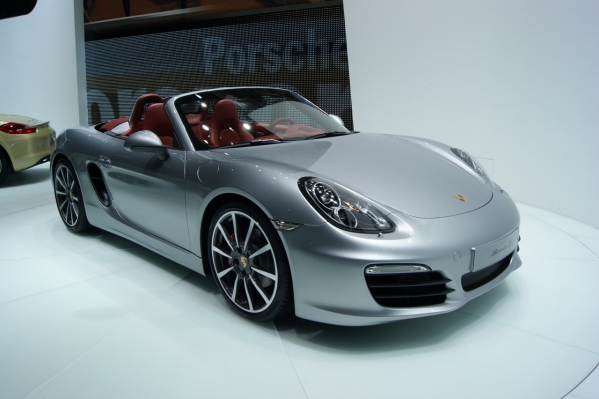 Read more about the Porsche Boxster here.
Ruf CTR3 and RGT8

Porsche's 991 911 went on sale only a few months ago, but it didn't take long for the tuners to get their grubby mitts on a few. If you want a faster 911 and just can't wait for the GT3 or Turbo variants, then there's really only one manufacturer you need to look to. Ruf brought two models to Geneva; the RGT8 and the Rt 35. The RGT8 uses the same 4.5 liter flat plane crank V8 found in the 997 RGT8 but updated to put out 543 bhp. The Rt 35 is a twin turbo flat-six 621 hp anniversary present that celebrates Ruf's 35 years in the Porsche tuning business. We want one.
Volvo V40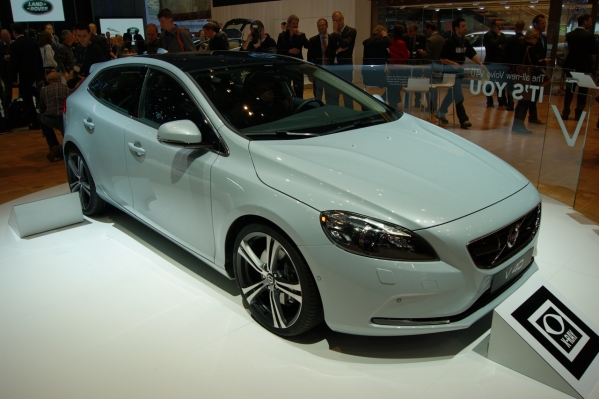 Volvo has been making some very handsome cars recently and their latest entry continues this trend. The V40 is a five door hatchback that will be direct competition with Audi's new A3 and BMW's 1 Series. It's powered by Volvo's turbocharged five cylinder and will be good for 254 bhp.
Gallery