We get a look at the remarkable Singer 911 at an exclusive showing of the car in London.
There has been a fair amount of column inches already devoted to Singer Vehicle Design's reimagining of the iconic Porsche 911. However, with the car being designed and built in sunny California there has been very little opportunity for UK-based Porsche enthusiasts to view the car in the metal (and carbon fibre). That all changed on Saturday night when Singer invited a select group of enthusiasts and media to view the car in London.
Singer eschewed the usual car-related venues, instead choosing to show the car in an art gallery in London's ultra-hip Shoreditch district. This turned out to be the perfect venue for a car which is as much an object d'art as it is a motor car.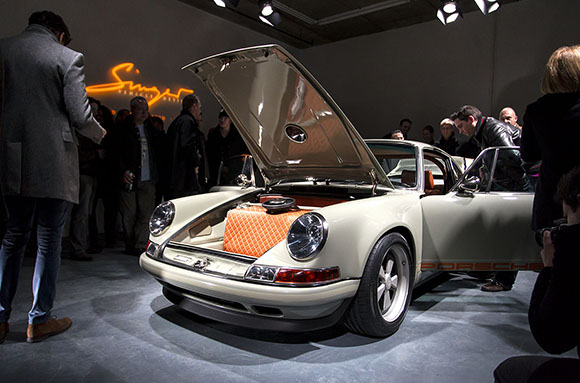 Under the glare of the gallery's lights, which could easily show up the slightest imperfection, the crowd marvelled at the incredible attention to detail that is put into the construction of the Singer. From the nickel plated tyre valves to the perfectly quilted boot liner, the Singer's build quality put many luxury cars to shame.
It's a measure of Singer's confidence in the car that they elected to display the car alongside one of the most iconic Porsche 911s of all, a 1973 Carrera 2.8 RSR. The curvaceous shape of the RSR was clearly an inspiration for the new car, but the Singer follows its own path rather than slavishly replicating the older car.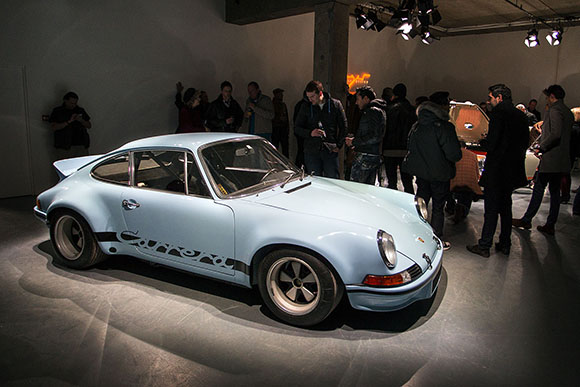 The work that Singer puts into each car they build comes at a hefty price; the parts alone are said to cost around $250,000, which means that this car will only ever be for very wealthy Porsche 911 enthusiasts. However, for those that do sign up, the end result is perhaps the ultimate air-cooled roadgoing 911.
We'll have a more extensive look at the Singer 911 online later in the week, plus an interview with Rob Dickinson, the man behind the Singer 911. In the meantime, why not take a look at this video of the Singer 911 driven by Chris Harris.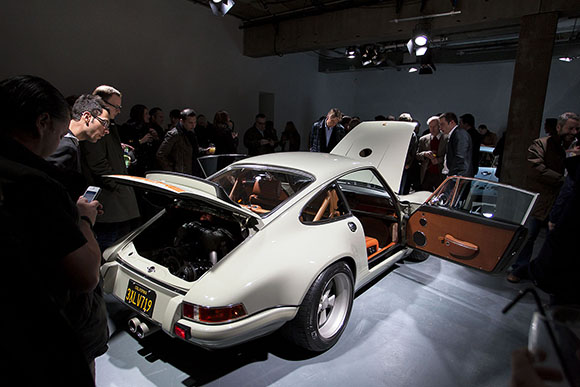 All photographs by Martin Spain.