Finally, some news on the Grifo!
An update on the restoration of the Iso Grifo has been long overdue. It's fair to say that progress has been slow in the last twelve months, mainly due to the car going back to the body shop for a few issues to be rectified, chief of which was that the doors did not fit properly when they were first offered up.
Fortunately, these issues were resolved in early January with the car returning to Dad's workshop early in the new year. Since then reassembly has begun in earnest with the interior now fitted with sound-deadening material and retrimmed with cream leather.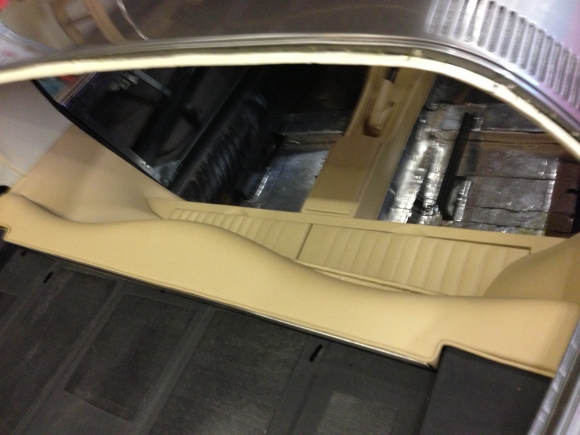 With the interior in the car, the glass could be reinstalled including the large (and heavy) wraparound rear screen.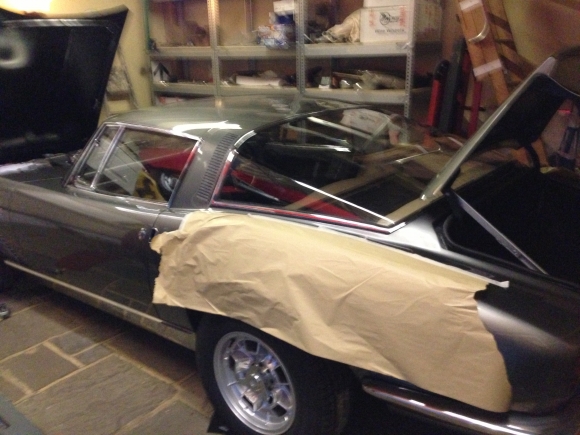 Externally, the trim and chrome work is all back in place, and the car is now sitting on Campagnolo alloy wheels - the same as those fitted to the Lamborghini Miura.
Most importantly, the engine is up and running again after V8 whiz Andy Frost came down to the workshop and set up both the engine and gearbox. Below is a short video of one of the first times the engine was fired up and the car ventured into the courtyard:
It's running well, but Dad isn't happy with the noise the two-speed GM Powerglide 'box makes in first gear. Andy has indicated that this is normal for one of these transmissions, and as a result Dad has decided the car needs to be converted to the later GM TH350 Turbo Hydramatic three-speed automatic fitted to later Grifos. A suitable unit has already been sourced on eBay, but Andy will need to rebuild and modify it in order to install it in the Grifo.
The only other outstanding problem is the steering lock. At the moment there are rather a lot of turns lock to lock, and an even worse turning circle than the Daytona. Hopefully, the Burman steering box can be modified to reduce this somewhat.
If these snags can be resolved in a reasonable amount of time then the Grifo will be ready to enjoy the British summer - assuming we actually get one! Here's hoping.