Summary text here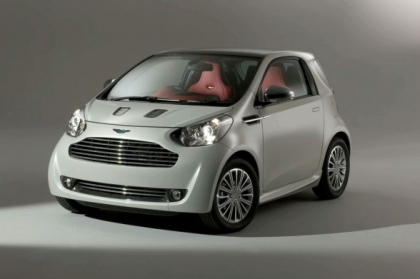 Porsche unveils a 78 mpg hybrid supercar that can lap the Nurburgring in 7:30. Ferrari brings a KERS equipped 599 GTB. Lotus shows off their extended range Evora. So, how does Aston Martin respond?
You might say the Cygnet is the Aston Martin of city cars. You might also say that it's a rebodied Toyota iQ, because that's exactly what it is. The Cygnet will only be available to individuals who already own an Aston Martin. The thinking is that they will be able to easily park the Cygnet outside their London flat during the week and on weekends drive it to their countryside chalet where their DBS awaits. Since the Cygnet is only available to Aston owners, this leaves the London neighbors and others who might otherwise laugh at you, in no doubt that you have a bigger, badder Aston hidden away in the country.
Because this quandary is more exclusive to European playboys, the Cygnet will not be available in the US. Just as well, since equivalent prices will range from $45,000 to $75,000. Compare this to $14,000 for the iQ.
General reaction seems to be overwhelmingly negative, but with the European Union CO2 fleet output limits on the horizon, it provides Aston Martin with a good way to meet these standards. It looks like like this might be what Aston is banking on since they don't appear to have any plans for hybrids or alternative fuel vehicles. The Cygnet still looks really silly.
-Jamie Wolfcale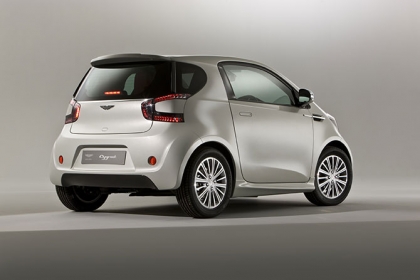 -----