After a 24-year absence Aston Martin is reviving the Lagonda badge. Here's what to expect.
After several months of speculation, Aston Martin has confirmed the Lagonda badge will be revived in the very near future. Like the previous Lagonda, designed by William Towns and built from 1976 to 1990, the new car will be an exclusive ultra-luxurious super sedan and will be based on Aston's current VH architecture. As always, there's a catch. The Lagonda will be available exclusively in the Middle East and by invitation only.
A power plant hasn't been announced, but it seems likely that Aston will go in one of two directions — the current V12 could be used, or there's the possibility it could be one of the first cars to use the recently announced turbocharged V8 co-developed with Merecedes-AMG. Here's where we mention that the previous Lagonda was also powered by a V8.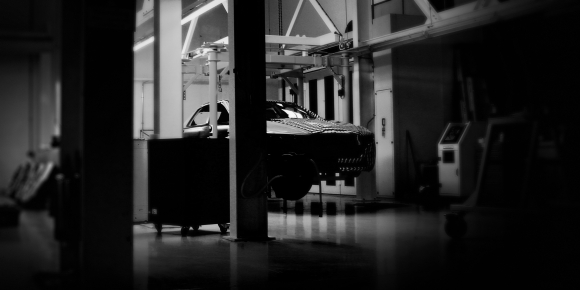 "The new model, like its exclusive siblings the One-77 and V12 Zagato, has been created as a piece of exceptional automotive art," says Aston Martin Design Director Marek Reichman. "It has been designed and developed entirely in keeping with the spirit and ethos of previous Lagonda super saloons – notably the William Towns Lagonda – and as a tribute to this car it proudly bears the Lagonda nameplate."
In this writer's humble opinion, the 1976 William Towns Lagonda was one of the coolest cars ever conceived. This next one has a lot to live up to, but going by the teaser images, things look promising.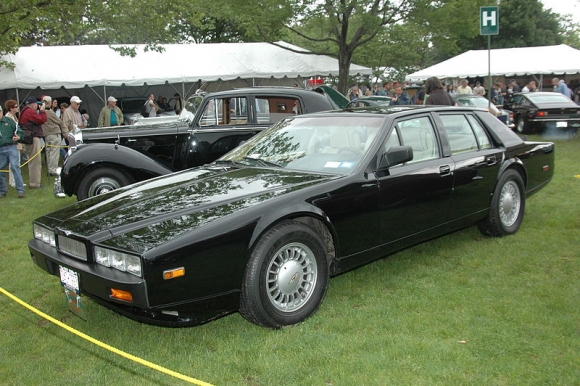 New Lagonda image credit: Aston Martin, 1989 Lagonda image credit: Wikimedia Commons