A new small Jag is here. It's a nice-looking thing, but will it make us forget the dreadful X-Type? Short answer: Yes.
We've been here before haven't we? It seemed like a great idea at the time, but the Jaguar X-Type was a bit of a disaster. Looking back, it was doomed from the beginning — little more than a Ford Mondeo/Contour restyled with the same tired design language that Jaguar had been falling back on for decades. Not to mention it was less than great to drive, and came with front-wheel-drive as standard. Front-wheel-drive in a Jag!
This time it looks like Jaguar is going about things properly. Welcome to the highly anticipated Jaguar XE.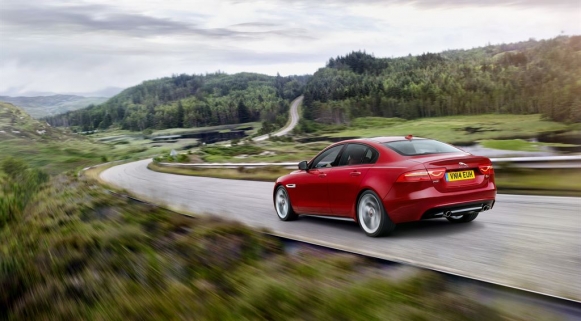 Jaguar's head designer Ian Callum has been on a bit of a roll lately, and the XE is the latest evolution of the design language that's making its way across the Jaguar range. It's a handsome and understated car, though I'll wait until I take a walk around it to pass final judgment. Callum's brilliance tends to be in surface subtleties rather than obvious details.
But it's really what's under the sheet metal than will make the XE stand apart from its rivals from Germany. It uses an "aluminum-intensive monocoque" which Jaguar claims makes the XE far lighter and stiffer than other cars in its class. Curb weight is quoted at 1474 kg/3249 lbs.
Two engine options have been announced so far. The range-topping XE S (pictured) is powered by the same supercharged 3.0-liter V6 from the F-Type S and produces 335bhp. Jag quotes a 0-60 time of 4.9 seconds. For the more efficiency-minded, there's also a 4-cylinder diesel that gets 75 mpg on the Euro cycle. We'd also expect to see a normally aspirated V6 to be added for the North American market. All models channel power to the rear wheels (yay!) through Jaguar's 8-speed auto.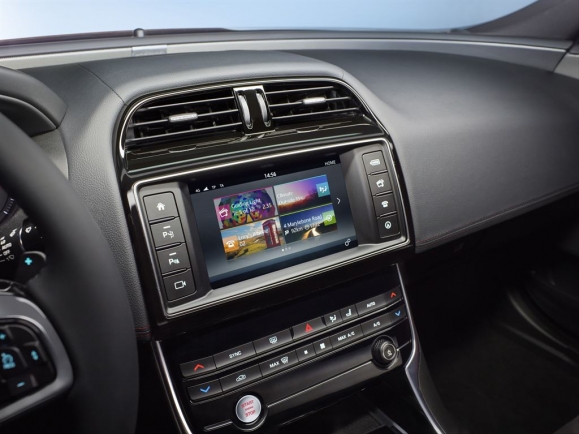 The XE also sports Jaguar Land Rover's latest generation infotainment system, which promises more intuitive menus, faster speeds, and will function as a Wi-Fi hotspot.
We'll find out more about the XE at the Paris Auto Show early next year. It's doubtful the XE will eclipse 3 Series or C Class sales, but we wouldn't be surprised to see it make a significant dent. It's a good indication that Jaguar is still headed in the right direction, and, thankfully, it's a world away from the X-Type.
Gallery