Search by tag: 'Chris Harris'
Showing 9 of 13 results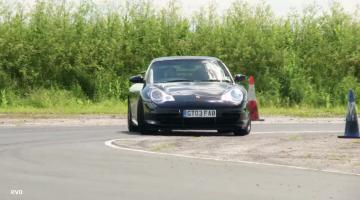 Video
As we did last Christmas, here's a selection of the best motoring videos from YouTube in 2014.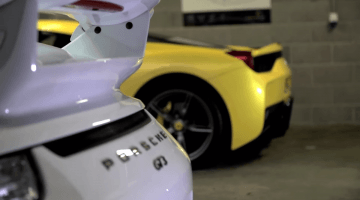 Video
After a brief period behind Drive's paywall Chris Harris is back with his own free to air videos, on his own channel imaginatively named Chris Harris on Cars.
Video
If, like me, you are semi-comatose following the huge amounts of turkey and chocolate consumed over the Christmas period, then you're probably also looking for things to watch on TV. Normally at this time of year there's the Top Gear Christmas Special to look forward to, followed by the obligatory posting on Twitter about how awful it was. However, for reasons known only to the BBC, it's not being shown until March 2014.
So here instead is my pick of the best motoring videos on the internet from 2013. If you watch them all, they add up to over three hours of viewing, and are as follows:
Chris Harris checks out the Singer Porsche 911
Petrolicious feature a night-time drive of a gorgeous Ferrari 250 Lusso
Harry Metcalfe goes off roading in a Ferrari FF for Evo diaries
Mike Musto drives the coolest looking Corvette Stingray in Big Muscle
Jay Leno shows us his highly modified Jaguar E Type V12
Chris Harris takes on the Mille Miglia in a Jaguar C Type
Harry Metcalfe is back taking his Lamborghini Espada up the Route Napoleon
That man Harris again, this time burning tyres in a Ferrari F40 and a Ferrari F50
XCARS feature Magnus Walker on his new interest in early Porsche 911 Turbos
Rather slower Petrolicious feature a Fiat Nuova 500 in Los Angeles
Mark Lieb's record lap around the Nürburgring in the Porsche 918
Petrolicious checks out a modified Datsun 240Z. You may also want the owners 70s F1 jacket as much as the car
Finally, and perhaps the best of all, Chris Harris in the Goodwood Revival TT, driving the Lister Coupé
The link to the playlist is here if you want to skip to one of the videos. Now, make yourself a turkey sandwich, sit back and enjoy!
May we wish all our readers a Happy New Year and look forward to more motoring content on Drive Cult in 2014!
Video
In this episode of Chris Harris on cars, we find Mr. Harris on a family vacation in the south of France. Unfortunately, he's run out of bread. Fortunately, he's brought his Ferrari 512 TR along. What follows is lots of great engine noise from the 512 TR's flat-12, some eighties inspired synth pop, skidding and a pretty good Sonny Crockett impression.
Video
The 4C is one of the most exciting cars Alfa Romeo has built in very long time, and one that the storied Italian marque hopes will be a game changer. Alfa invited Chris Harris to their recent launch event where he got a chance to see what the 4C is all about on both road and track.
Video
Chris Harris raced Richard Frankel's Lister coupe in the Revival TT and did rather well. Teaming up with touring car ace Anthony Reid they finished second despite the car having serious mechanical issues during the practice sessions that meant it wasn't until Sunday morning that they were sure they were in the race. In actual fact they could have won if it wasn't for an inspired drive, in the torrential conditions as the the end of the race, by Simon Hadfield in the project Aston.
Here is Chris dicing for the lead in the earlier stages of the race. Look out for a full video of Chris and the Lister from the Drive network sometime in the future.
Video
Drive Cult has posted a few of Chris Harris' Drive channel videos this year. Why? Well, because Chris is a top bloke but also because they are amongst the very best car videos on the internet. Most of them concentrate on new car launches but as with this latest video, Chris also gets to try some motoring legends and cars don't come much more legendary the the 1987 Le Mans-winning Porsche 962c. Normally found in the Porsche Museum in Stuttgart, Chris gets to drive the car at Porsche's Weissach test track and interviews its designer Norbert Singer.
I suspect Chris' video featuring Toyota's new GT86 will ultimately get more hits but for me this is my favourite of his Drive videos so far.
Video
Despite less than 300 being produced in a twelve year production run the Zonda has become an automotive icon and put fledgling manufacturer Pagani Automobili on the map. It was always going to to be difficult to follow up and its replacement the Huayra with an almost unpronouncable name, controversial looks (I for one prefer the new shape to the Zonda's) and a twin turbo engine that looses the Zonda's incredible noise, seems to have its work cut out. The most important thing however is the way it drives, and who better to tell us that than Drive's Chris Harris.
Video
It seems to have been an endless stream of promises rather than real product coming out of Lotus' HQ in Hethel over the last couple of years. Finally they are able to show something tangible in the Form of the new Lotus Exige S. Despite the familiar name the new car is a very different car from the last Exige as it marries the supercharged Toyota V6 from the Evora with a stretched version of the Elise/Exige chassis. Is this new car a masterpiece or a lashed up parts bin special. Over to Mr Harris and his latest video for the Drive channel to find out..