Conventional wisdom says Europeans hate American cars, but in fact, values for classic American classics are rising throughout the old world. Here are five alternatives to the Mustang, Camaro, Charger trifecta.
American motoring websites have been harping on recently about the 25 year rule, whereby foreign cars such as the Skyline GTR that have not been approved for sale in the US, cannot be imported until they are 25-years-old. Here in the UK and Europe, there is no such waiting period. American cars can be brought in as new and registered under the UK's S.V.A. scheme. As a result, there are a number of American cars on UK roads, with the well-known American icons, such as the Mustang, Corvette and Dodge Charger, being the most popular.
Lately, I've been doing some web surfing on US classified ad sights, like Hemmings, to see if there are any lesser-known American classics that might have some European appeal.
Here are five cars that might suit European tastes, or be more affordable or practical than some of the better-known American icons. Let me know what you think via the Drive Cult Facebook or Kinja pages.
Fourth generation Lincoln Continental 1961 -1969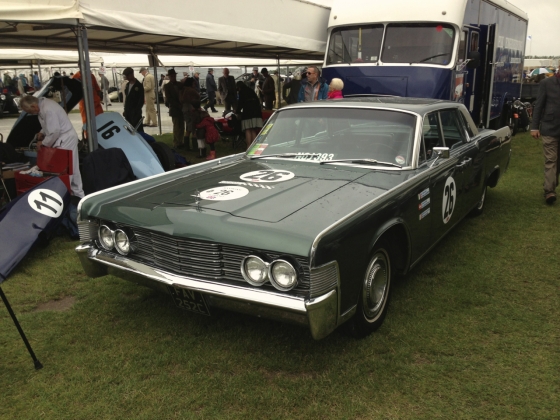 In recent years the Continental has become known as the car of choice to be converted into a stretched limo and used for stag and hen parties. The 1961-1969 on the other hand is one of the most stylish four door saloons ever built. With its rear suicide doors and lack of chrome adornments (unusual for an American car of the time), the shape was the work of Ford's Elwood Engel. Arguably even more stylish is the convertible version, which unusually for an open car remained a four-door. The open version will be forever associated with the assassination of President John F Kennedy in 1963, but more recently movie and music video makers have used them when they needed a cool understated as a hero ride.
Why it might appeal to Europeans:
Europeans are style conscious and the Lincoln Continental is an icon of style.
Chevrolet Corvair Greenbrier 1961-1965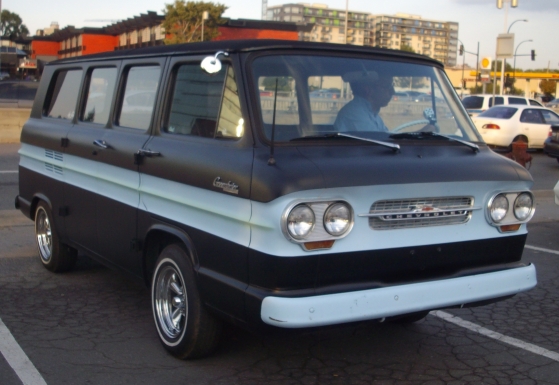 The VW Type 2 bus has become a cultural icon popular with 1960s hippies through to today's hipsters. As a result, they've become quite expensive, especially the early examples, so how about an alternative from the States in the Corvair Greenbrier?
The Greenbrier was based on the innovative but controversial Corvair and shares it's rear mounted flat-six engine. You can almost think of this as a Porsche 911 van—or maybe not. Still, it looks cool and will stand out amongst the all Type 2s if you're a surfer.
Why it might appeal to Europeans:
It's different and cheaper than an early Type 2 bus.
Cadillac Eldorado E body 1967-1970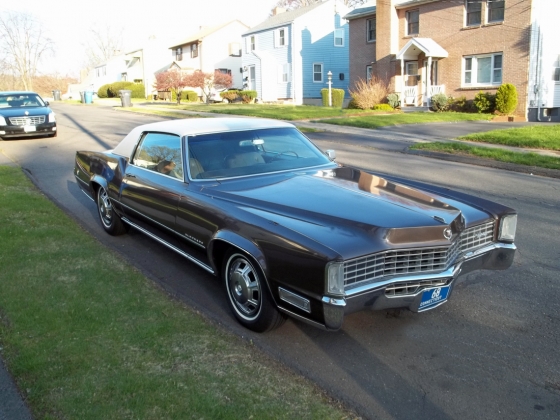 It's probably the least suitable car for Europe here, but I had to include this massive personal luxury coupé for one reason: Incredibly, it's front-wheel-drive! For years European manufacturers have struggled to put much more than 200bhp through the front wheels, but over in America, a 400-hp 500 cu in (8.2-litres) powered the Eldorado's front wheels. This sounds like a recipe for torque steering disaster, but contemporary road tests praised the Eldorado's handling. Aside from that, the car is as American as they come and will probably make you feel like Tony Soprano.
Why it might appeal to Europeans:
Who isn't intrigued to see what an 8.2-litre V8 powered front-wheel-drive car is like to drive?
AMC AMX 1968-1970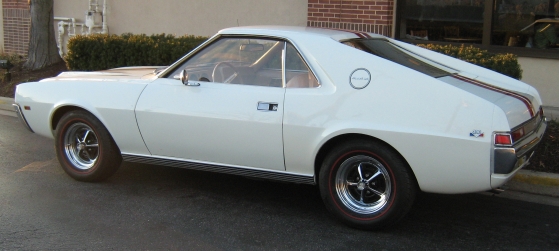 Until the Viper came along, the Corvette was America's only two-seat sports car, except that it wasn't. In 1968 the American Motors Corporation introduced the AMX. It was essentially a two-seat, short wheelbase version of its Javelin Pony car. It's more compact dimensions make it perhaps more suitable to European roads than some its other contemporaries.
Powered by a range of V8 engines, the AMX was the spearhead of AMC's plan to turn its range of cars from economy cars into performance-orientated cars for a younger generation. The car was critically acclaimed, notably for it's handling and reasonable price, but was never a huge sales hit.
The AMX continued through 1970 when it received a revised front-end treatment. After 1970, the AMX was discontinued as a separate model, and instead the nametag was applied to the performance versions of the Javelin.
Why it might appeal to Europeans:
It's a more compact take on the American pony car and perhaps more suited to smaller European roads.
Ford Fairlane/Torino Sportsroof and Mercury Cyclone 1968-1969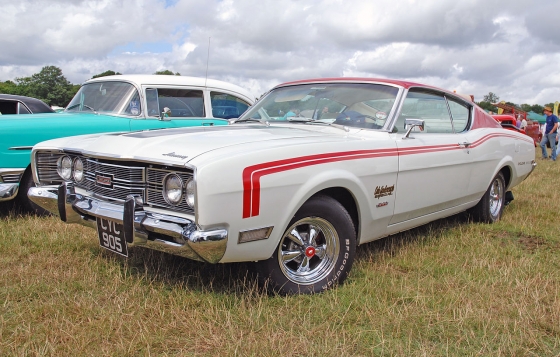 The 1968-1970 Dodge Charger is one of the most famous American cars of all thanks to numerous movie appearances in the likes of Bullitt and The Dukes of Hazzard. With that fame comes high prices, so instead, how about its rival from Ford, the Torino Sportsroof?
Launched in 1968, the Sportsroof was a fastback version of the intermediate Fairlane/Torino. There was also a badge-engineered twin in the Mercury Cyclone. The stylish shape had an almost European look to it, which inspired the Mk 3 Ford Cortina. It was also a very slippery shape, which helped the Sportsroof dominate the Charger on the NASCAR circuit, especially with the extended nose of the 1969 Torino Talladega homologation special. Performance versions used the 428 Super Cobra Jet 7.0-litre V8 conservatively rated at 335bhp.
Prices of Torinos have never matched their MOPAR rival even for the rare Talladega version. This is possibly due to the engine options not being a match for those in the Charger. Strangely, Ford choose to homologate the mighty Boss 429 V8, used in the race Talladegas, in the Mustang rather than the Torino, perhaps denying the Torinos rightful place in the collector car stakes.
Why it might appeal to Europeans:
The styling is more European than some American Muscle cars and it is usefully cheaper than its Dodge Charger rival.
Image credit: AMC AMX lead photo by CZmarlin via Wikimedia Commons, Lincoln Continental photo by Matthew Lange, Chevrolet Corvair Greenbrier photo by Mr. Choppers via Wikimedia Commons, Cadillac Eldorado photo by That Hartford Guy via Wikimedia commons, AMC AMX photo by CZmarlin via Wikimedia commons, Mercury Cyclone photo by Allen Watkin via Flickr