New wax from specialist detailers Perfection Valet gives cars an incredible shine.
Walk into any car accessory shop and you'll find numerous polishes, waxes and other assorted potions to help your pride and joy looks its best. Rather more expensive are the polishes and waxes from the likes of Swisswax and Zymol which can cost up to £1,000 a pot and are used by professional detailers on some of the most expensive cars in the world.
Now top detailer and friend of Drive Cult Richard Tipper of Perfection Detailing has introduced his own Perfection Valet wax. Developed over a period of nine months, the wax has been custom-made to Richard's exacting specifications and contains 66% carnauba wax. Originating from the Palm Copericia Prunifera plant native to Northern Brazil, carnuba wax coats the leaves to provide protection from the sun and tropical heat. When used in a motoring application the wax gives the paint a deep and long-lasting shine.
The product also contains considerable quantities of sealant, specifically PTFE (Teflon) which further enhances the durability of the product, and as a final touch the wax is topped off with a slight aroma of cinnamon.
Enough of the science; does how does it make a car look? In a word, stunning. Richard has applied the wax to the Drive Cult Daytona, which while looking far from shabby does have paint that has been on the car the best part of 28 years. With the wax applied, the car looks as if it was painted yesterday and probably has a shine better than when it was first delivered in 1973. The swirls that had appeared in the paint over the years have been eliminated entirely.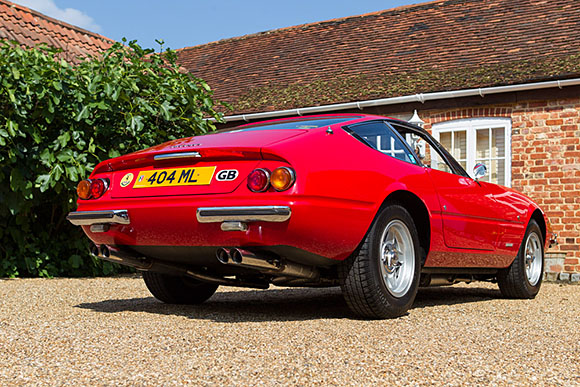 Okay, so Richard and his team can make any car look great, but he's has also gone to great pains to ensure that it is a product that is easy to apply by an amateur detailer. The 66% carnauba is the maximum possible to include in the product before the wax becomes too hard and difficult to apply.
Drive Cult editor Martin Spain has also tried the was on his recently acquired Renautsport Clio 197 (more about that in the future) and after a very quick lesson from Richard on how to best apply the wax, he was able to substantially improve the shine on the blue paint finish of the Clio. A very unscientific test with a bottle of Evian confirmed the wax's excellent water-repelling properties too.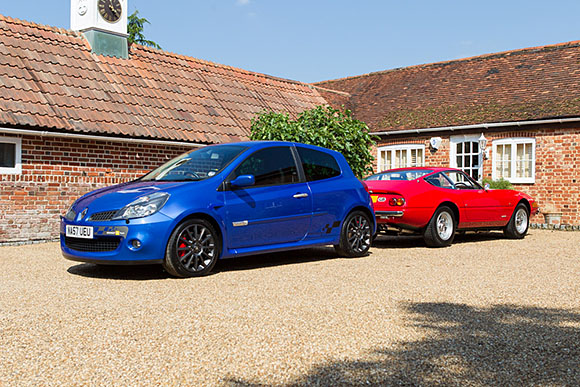 Perfection Valet wax is far from cheap at £350 for a 200ml pot, but a little goes a very long way. Richard reckons that a two-coat application is good for 8-10 months of protection and on that basis the pot should last around 12 years, or £29 per year! Each pot of wax is supplied in its own presentation box and comes with an applicator pad and microfibre cloth together with a numbered certificate of authenticity signed by Richard.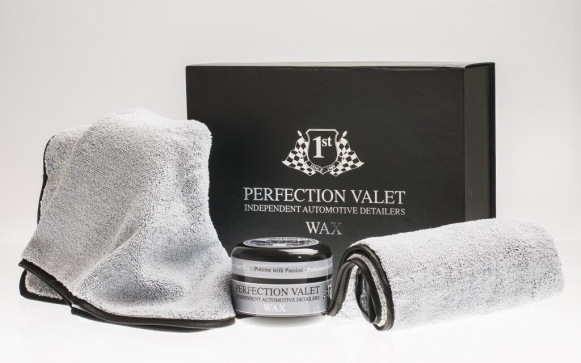 The first production batch has already sold out through word of mouth, and the next is available available to order directly from Richard. To order, you can contact Richard directly:
Email: richard@perfectiondetailing.co.uk
Tel: 07860 336825
Web: perfectiondetailing.co.uk
His work can also be followed on Twitter: @perfectionvalet