Matthew Lange pays tribute to his Dad who recently passed away, by looking at some of his extensive motoring history.
My Dad, Martin Lange, passed away a couple of weeks ago after a long battle with pancreatic cancer. It's obviously a great loss to me and my family, but at the same time it is a relief that he is no longer in the obvious physical pain caused by this terrible disease.
In the last two weeks a reasonable amount has been written about his contribution to football and Brentford FC in particular, and you can read some of what has been said here. Though football was one of his passions, Dad's other great love was cars and certainly in the latter part of his life this took precedent over Britain's national sport.
Over the years, Dad bought a lot of cars and while he was known for his Ferraris he actually owned cars from a wide variety of marques. I'd like to share ten of the more memorable cars that Dad owned and shared experiences with me. It's not the ten best cars he owned; the Ferrari 275GTB/4 that would probably make the top three of that list doesn't feature here at all since I have very little recollection of it. However, each of these represents a significant event in Dad's motoring history and in some cases my own motoring history too.
10. Porsche 911SC Targa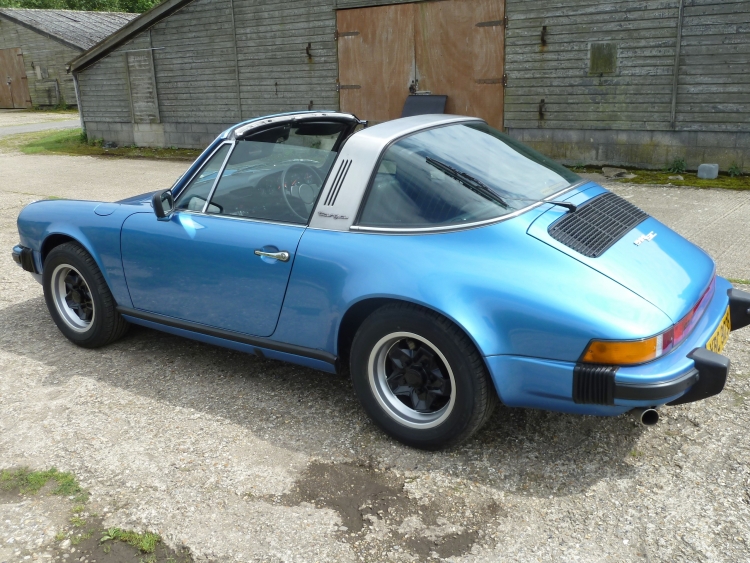 My Dad loved buying cars almost as much - and perhaps in some cases more than - actually driving them. In business he had a great talent as a deal maker and this extended to his car hobby. Over the years I travelled all over Europe and the US with him as he inspected potential purchases, and some of the more memorable trips included standing in a baking hot underground car park in Monaco as we checked out a rare Ferrari 365GTS, or both of us getting frustrated with an idiotic Mazda salesman in Florida. More on that story later.
I didn't know it at the time, but the last car I would go with him to buy was a tired but cheap Porsche 911SC Targa. It wasn't a great car, but it suited Dad's need for a more usable car than his Ferraris but more fun than his BMW X3 daily driver.
This particular example appealed to Dad as it came without the almost standard sport pack, so had the aluminium finish roll hoop and the smaller 'cookie cutter' wheels. Dad ended up buying it at a reasonable price and I really liked it, thinking it would be a great base for a project car or to make some kind of Outlaw. Unfortunately Dad never really took to the car and ended up selling it after a comparatively short ownership period, replacing it with a 993 Tiptronic so that my stepmother could also drive it. I wished I could have bought it from him, but a lack of suitable parking space when I was living in London prevented me from doing so.
9. Ferrari 275GTB 2 Cam Shortnose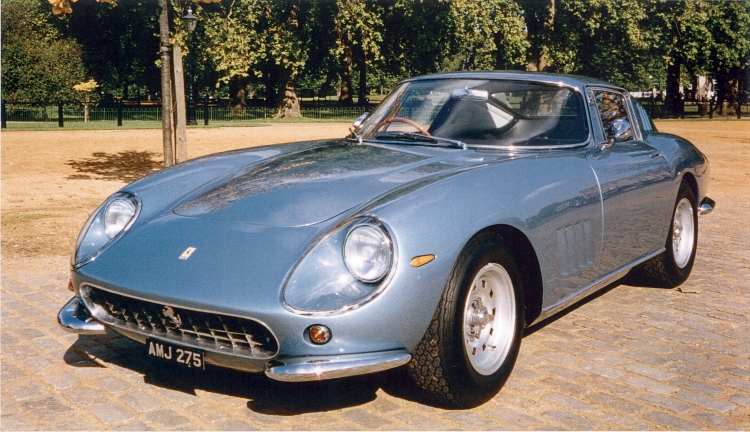 My Dad's transition from car enthusiast to car collector happened in the early 80s with the purchase of a Ferrari 275GTB, an early so-called 'Shortnose' example. Dad already had the Daytona and while this had moved from daily driver to weekend car, the 275 was the first Ferrari that he bought purely for fun rather than regular use.
Even though he would later travel the world to buy cars, the 275 was purchased only a few miles from home as a restoration project, with the work for this being entrusted to Moto-Technique as one of their first major projects. They did a great job on the car and it ended up winning the 275 Class at the Ferrari Owners Club Concours the following year.
Shortly after this, Dad had the opportunity to acquire a 275 4-cam and this meant he needed to sell the Shortnose. It might seem strange considering how desirable classic Ferraris have become, but in the early recession-hit 80s Dad had real trouble selling it.
One Saturday night I was at home with my Mum when she got a phone call from Dad to say that he was on the way back to the house with a gentleman from Germany who was coming to buy the 275. Mum began to busily tidy the house up when to her horror she remembered I was sitting in front of the TV happily watching the World War II film The Eagle Has Landed. Mum made me turn it over to the next channel just as Dad and the buyer arrived. As they came into the front room the buyer looked at me quizzically, probably wondering why a nine year old would be interested in watching some random opera on TV!
8. and 7. Ferrari 365GTC/4 'Ivor' and 'Igor'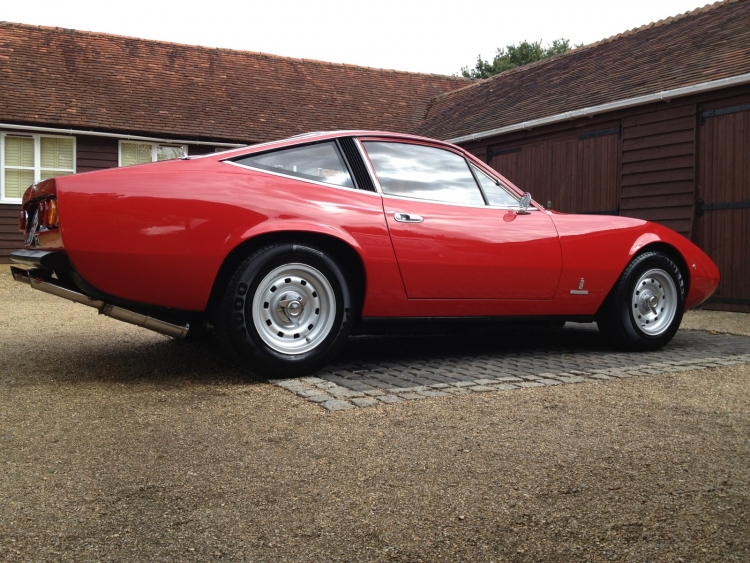 Dad bought cars that he could use rather than sit in the garage collecting dust, and any purchases that were found to be unsuitable for regular use would be quickly moved on.
None of the cars he owned emphasised this philosophy more than two 365GTC4s. The first of these was a red LHD example bought in the mid-2000s. The car was quickly nicknamed "Ivor" after the shade of red it was painted: Rosso St Ivor. It was very much in driver condition and drive it he did, using the car extensively for touring around Europe. Dad loved Ivor's relaxed touring demeanour and its ample boot could swallow plenty of luggage for a week away. In fact, by the time Ivor left the garage a year or so ago Dad had amassed 40,000 miles in it. I doubt there can be many Enzo-era Ferraris that were driven as much during the same time period.
In fact the number of miles Ivor was accumulating led Dad to buy a second GTC/4 nicknamed "Igor" to share the workload. Igor is a rare RHD drive example and was purchased after a recent restoration by DK Engineering.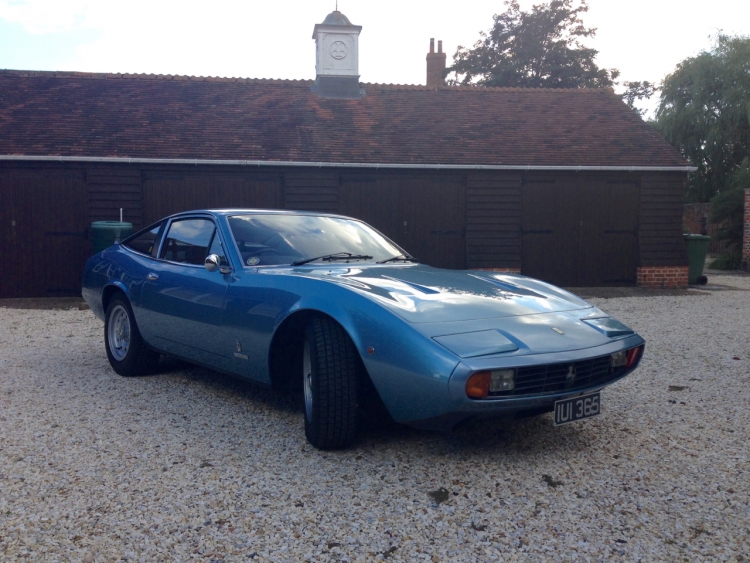 Both cars received some mild modifications to suit Dad's needs, mainly the addition of electronic ignition, and they also received pepper pot alloys from the Ferrari 365GT 2+2 as Dad preferred the look of them to the standard 5-spoke Cromodora alloys usually fitted to the C4. Ivor also featured seats from a Ferrari 348 for a short period as the standard seats don't offer much in the way of lateral support.
I have driven both many times and while Dad may have preferred Ivor to drive, I preferred Igor mainly because it's right-hand drive; the C4 is quite a wide car and with LHD it was quite intimidating on English country roads.
6. Porsche 928S2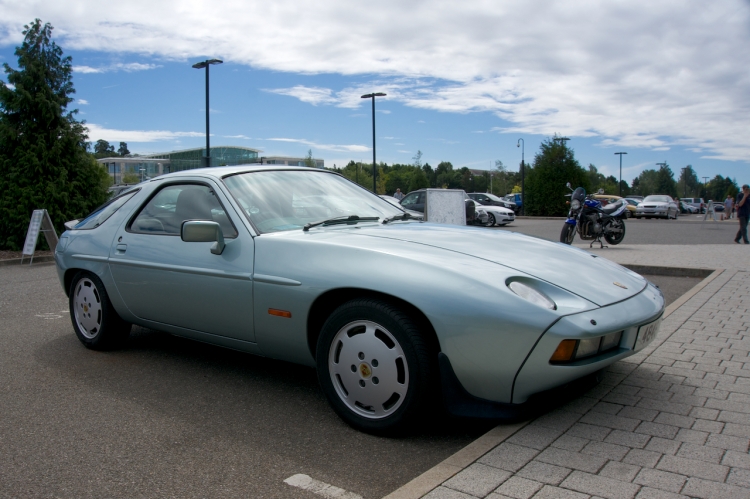 Dad's Ferraris were mainly purchased for fun, but when it came to regular use I don't think he ever had better daily drivers than the series of Porsche 928s and 928S2s that he used in the 1980s.
They were the first Porsches that he owned, and I thought the first one was something from of the future when it first appeared on the driveway. I was particularly fascinated by the strange-looking gear lever - I'd never seen an automatic before - and I thought it was great that rear seat passengers (mainly me) also had sun visors. Dad's business at the time meant travelling lots of miles and the 928s would just eat them up. Dad would keep them for a couple of years each and rack up around 50,000 miles before trading them in and getting a new one. He started with the base 928 and had two of those before making a brief deviation to a "bloody awful" Ferrari Mondial 8 and then returned to Porsche for two more of the more powerful S2 versions of the 928.
The first of the S2s was spectacularly written off when a careless driver pulled out in front of a dealer delivery driver who had collected the car from Dad for a service. The driver attributed escaping with only minor injuries to the incredible strength of Porsche's big bruiser. My favourite of Dad's four 928s was the last of them. Dad ordered it in a lovely crystal green colour and it came with the optional wider track, which really improved the stance.
A change of business and a dislike of the new 928S4's rear aerofoil led to Dad moving onto new daily driver choices, but I always missed them.
5. Ferrari 575 Superamerica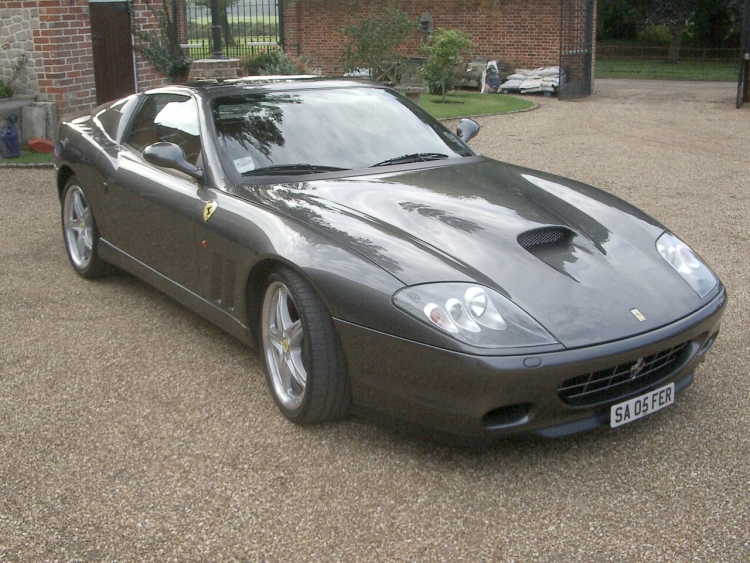 Dad loved open-top cars, especially Mercedes SLs, but the convertible with the best memories for me was the Ferrari 575 Superamerica. This was a rather unusual car for Dad in that it was a Ferrari that he purchased brand new. Dad ordered it in a very cool combination of Grigio Silverstone exterior with Cuino (tobacco) interior. Most notably, he specifically ordered the car in LHD from a UK dealer as he planned to use the car on the continent, and in a move that would delight almost every car enthusiast these days, it had a manual gearbox.
My great memory of the car was a boys road trip we did from the South of France back to the UK via Le Mans for the 24 hour race. Driving through the Tarn valley in Southern France with the growl of the V12 echoing through the valley, I couldn't think of a cooler car to be in.
At the time Dad loved it, but the car developed some annoying niggles, particularly with the air conditioning system (a common weak point on the 550/575) which necessitated driving through most of France with the windows down to stop the windows from steaming up. Whenever he started calling a car "this piece of sh*t", those words often meant a car's time in the garage was almost up, and so it was for the Superamerica. Unlike today, there was relatively little demand for Superamericas at the time and Dad let the car go relatively cheaply to a buyer in Germany (again).
In later years it was perhaps the car Dad mostly regretted selling, and not just because of how much they are worth today.
4. Ferrari 250 SWB 3605GT 'Portman'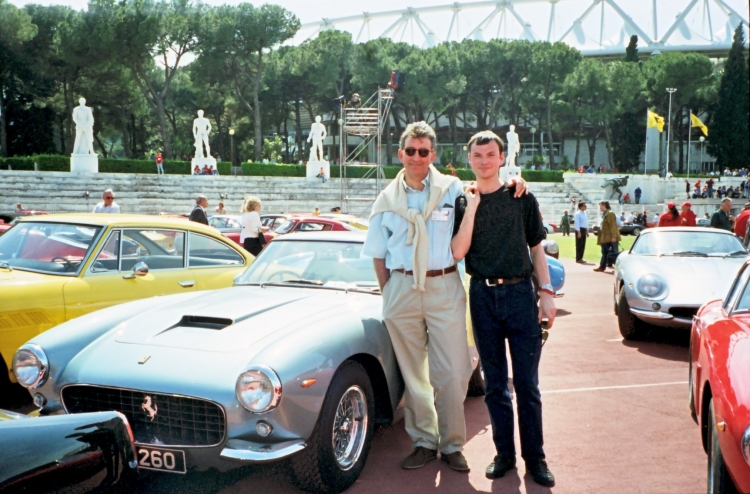 The car that Dad is most remembered for within the car world was his ownership of 250 SWB 3605GT, one of 10 RHD SWBs. It produced my most memorable car passenger ride during the Ferrari 50th anniversary celebrations, which I documented in one of my earliest blogs on Drive Cult.
Dad loved this car, named "Portman" after its first owner Lord Portman, for being great fun to drive and a reasonably capable touring car, although the spare wheel made for a tiny boot. He travelled all over Europe in the car, covering around 14,000 miles in it. In fact, one of the main reasons Dad ultimately sold the car was due to the insurance companies getting increasingly tetchy about covering the car for anything other than sitting in the garage, and that made the considerable financial offer made for the car easier to accept.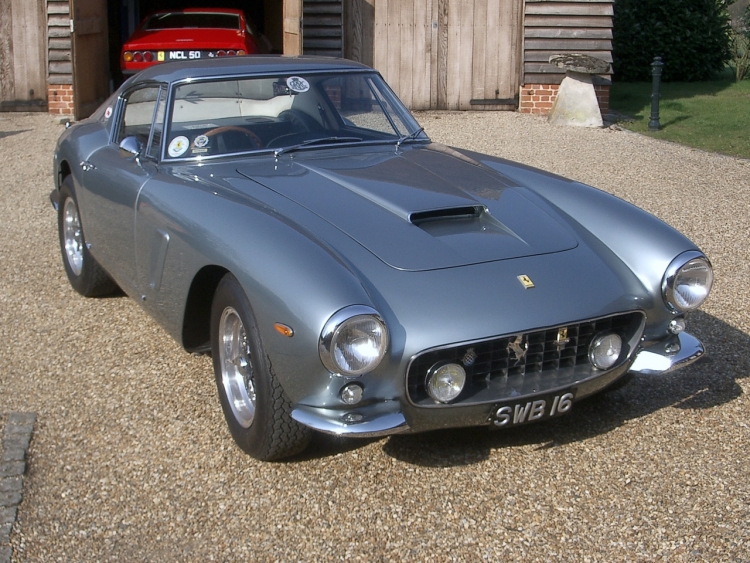 3. Ferrari 330GTC 'Ruby'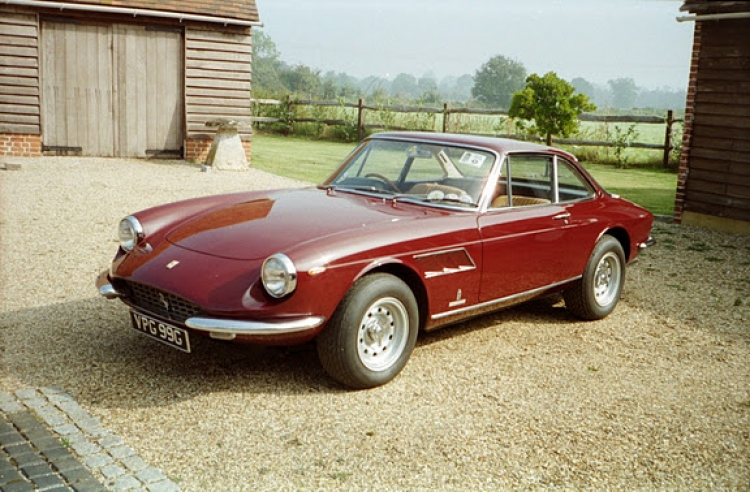 Dad bought the 330GTC, nicknamed "Ruby" after its Rosso Rubino paint, sometime in the mid-90s. To be honest, I wasn't very excited about this particular purchase to begin with. The GTC was one of Pininfarina's more understated Ferrari designs and it was less exciting looking than the 308GTS that Dad traded for it.
However, it would become one of the most significant cars for me that Dad owned, as it was the first Ferrari that I got to drive on the public road. The first drive happened in Belgium on the way back from the Ferrari Racing Days at Spa in 2000 as part of another boys road trip with Dad, Mark Shannon and our mechanic Vince. Dad had driven Portman and Vince had driven over in Ruby while work commitments meant I had to meet them there. On the way back from the event Dad let me have a stint driving Ruby along the Belgium autoroute including the dreaded section around Brussels.
I was expecting Ruby to be an intimidating thing with its 4.0 litre carb-fed V12 and the notoriously difficult dog-leg gated gearbox. In reality Ruby was a little honey, the gearbox was easy to use and the steering was perfectly weighted. The responsive V12 was a delight and from that day I was completely hooked on old V12 Ferraris. The light and airy glasshouse also gave excellent visibility which when sitting on the wrong side of the car for the road is a major bonus.
I have to say though, sitting with Vince in Ruby made the whole experience easier as my Dad always was a terrible back seat driver, particularly when it came to adjusting heater controls to just the way he liked them.
Dad parted with Ruby a few years later as he also had a similar 365GTC "Goody" and an open-top 330GTS "Olly" in the garage as well. A few years ago we saw Ruby at the Ferrari Owners Club Concours and I was rather disappointed to discover that the current (and extremely wealthy) owner has customised her with a larger 365 engine, straight-through exhausts headlamp covers and a louvred bonnet. It was a particular shame because Ruby had been a very original car when Dad owned it, and also because of all the cars that Dad owned over the years, it's the one I'd most like back.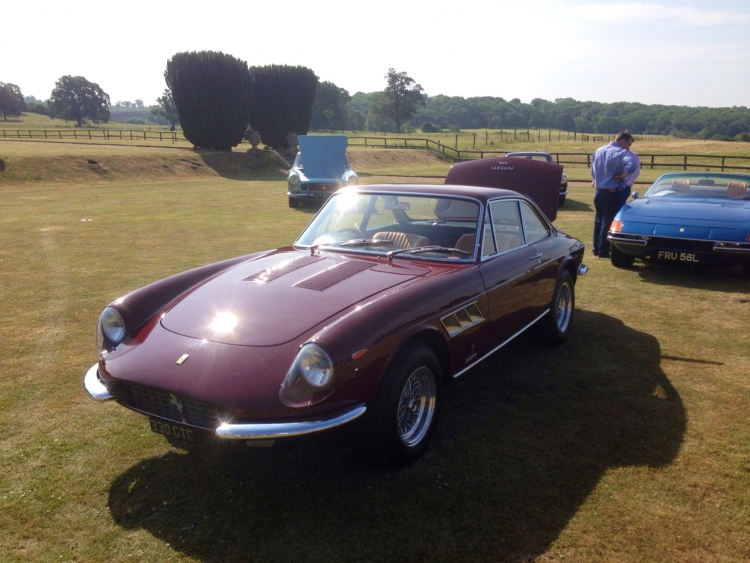 2. Mazda FD RX7 Touring 'Rex'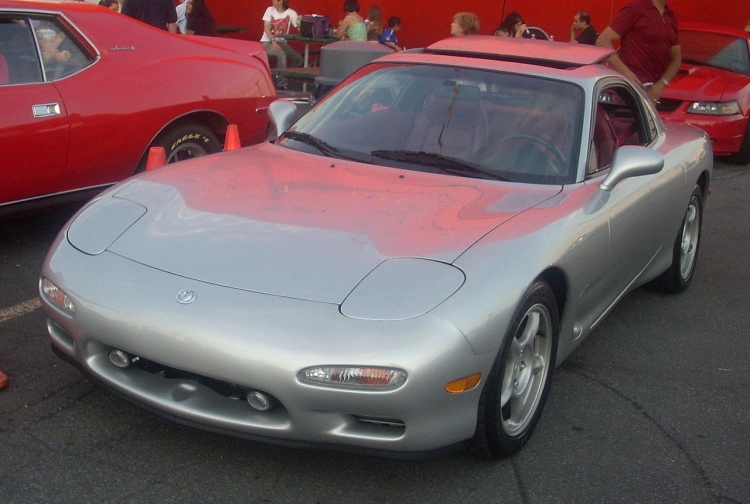 Considering the large numbers of Ferraris, Porsches and Mercedes Benzes that Dad owned, it might be a surprise to discover that his all-time favourite car was a Mazda RX7.
In the early 90s a new business venture required Dad to move to Florida for three years. A new country also saw Dad make some new car choices, starting with a Lexus SC400 that was (unsurprisingly) not very exciting. While out visiting Dad, I suggested he look at the new RX7 (the FD version) but my Dad was unimpressed with the look of it in magazine photographs. It was only when one drove past us that Dad's interest in the little sports car from Japan was piqued.
This interest was initially tempered by the Mazda dealer in Orlando, where the utterly useless salesman and his manager seemed unable to quote even the list price of the car.
Eventually Dad found another rather better dealer and bought an RX7 in the US Touring specification. In the US Mazda offered the RX7 in a luxurious Touring spec or a more sporting R1 specification with stiffer suspension and strut braces. Unusually for him, Dad did add the rear spoiler from the R1 to his car as he preferred the look of the car with the spoiler. As with most of Dad's cars, it got a name and in this case it's not hard to work out why this was named "Rex".
Dad loved the little RX7, saying that the car fitted him like a glove. He liked the car so much that on his return to the UK he brought the car back with him with the intention of using it as a European touring car. I did a great road trip with Dad down to Marseille in this car, and it felt much faster than the stated 260bhp.
I'm not sure why Dad elected to sell this car a year or two later and he regretted it straight away as he brought a UK-spec RHD RX7 (naturally named "Rex 2") not long afterwards. The UK cars combined the Touring's luxuries with the stiffer suspension of the R1, but I think Mazda UK made a poor choice as the US Touring was a much nicer car to drive on UK roads.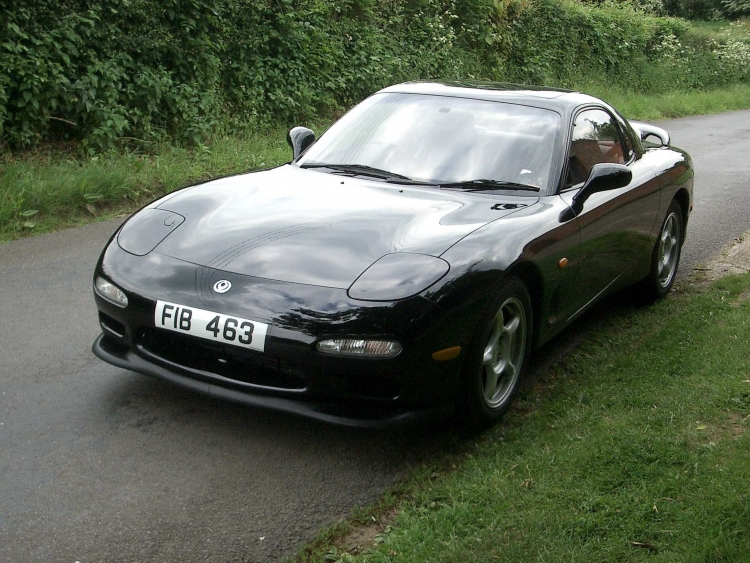 Dad sold the first Rex to a dealer and apparently the person they sold it to wrote it off not long after he acquired it. It's a shame since as with Ruby, this is another car I would have liked to get back one day.
1. Ferrari 365GTB/4 Daytona 'The Mistress'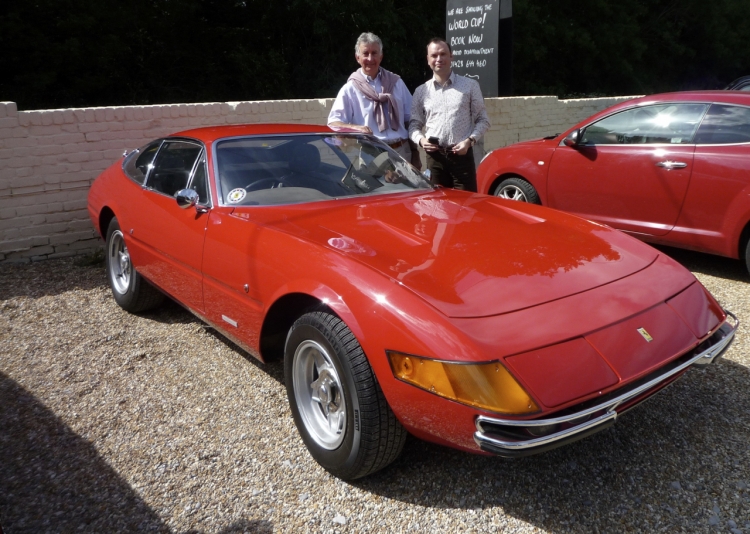 There could only be one car at the top of this list. Regular readers will know the Daytona needs no introduction and there is plenty to read about it in the garage section of Drive Cult. I detailed the specific relationship that Dad and I had with "the Mistress" back in 2010. Below is an excerpt from that blog:
"As time wore on, Dad was becoming increasingly successful in business and at the point when I entered the world in 1973 he drove me back from the hospital in his Aston Martin DBS Vantage (his second DBS). However, the car he really wanted was a Ferrari 365GTB/4 Daytona, even though he had been offered an Aston Martin DB4 GT Zagato for less money that the Daytona was selling for. How times change! It was 1974 and the world was gripped by the first oil crisis. Demand for high-powered Italian GT cars whose fuel economy could sometimes be measured in single-digit miles per gallon, was on the floor. This was the perfect opportunity for Dad to acquire a year-old Daytona with next to no miles on the clock for only slightly more than half the new price of the car. Apparently he looked at around 20 Daytonas before settling on the one you see in this blog today, and his reason for choosing this one was it was the least rusty!
Certainly not a garage queen, the Daytona was pressed into service as his sole daily transport (although I think he occasionally pinched Mum's MGB GT if it was really snowy) and over the next few years the car racked up some 42,000 miles in it. In the more innocent era before health and safety, I would often ride on the parcel shelf in the back with a pillow as a cushion. I won't be repeating that with my kids! I do recall riding in the Daytona up to the Ferrari concours (I can't remember the year) and driving back in convoy with six or seven other Ferraris of all eras, which was massively exciting for a five year-old."
Rest in peace, Dad. You made me the person I am today and every time I get behind the wheel of the Daytona I'll think of you.
Pictures
575 Superamerica, 250SWB, 275GTB, 911SC, black RX7 and 330GTC courtesy of Mark Shannon.
365GTC/4 'Ivor' courtesy of Richard Tipper.
Daytona, 365GTC/4 'Igor', modified 330GTC and 928 by the author (the 928 is not the actual car owned but it is the same crystal green shade).
Libary image of an RX7 Touring (no image of the original car was kept) by Bull-Doser via Wikimedia Commons.