During Monterey Car Week, the streets and car parks of the surrounding area are full of interesting cars - here's Matt's pick of this year's spots.
I've just come back from a two-week break in California which just happened to coincide with the Monterey Car Week. The Monterey Week is a Mecca for petrolheads the world over, with more than thirty events dedicated to all types of classic and modern exotic automobiles. With so much to see, the streets of Monterey and neighbouring Carmel by the Sea become packed with interesting cars cruising between the events, almost forming a show in itself. Here is a small selection of the cars just casually parked in the area.
1. De Tomaso Magusta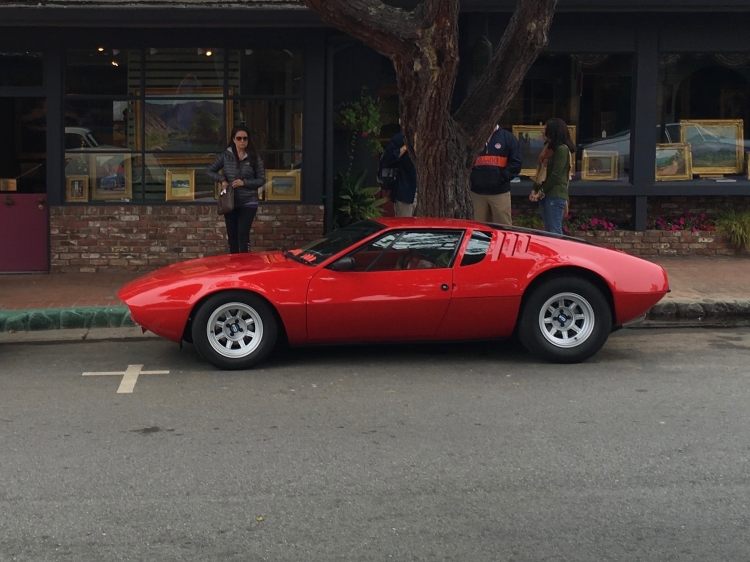 The Mangusta narrowly lost out to the Lamborghini Miura as the first mid-engined supercar. Launched in 1967, it was powered by a Ford V8 producing around 300bhp. Only 401 Mangustas were made, making this example seen in Carmel an unusual sight. It certainly turned lots of heads, making the Porsche 911 2.7 RS parked in front of it seem almost anonymous.
2. Bentley 4.5 litre Replica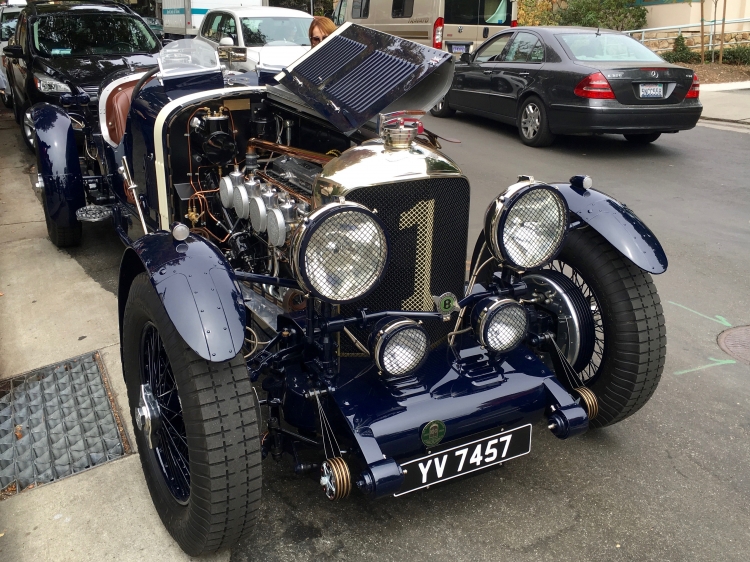 Another big head-turner was this 1930s-style 4.5 litre Bentley. A chat with the owner indicated it was actually a replica built on a later Bentley chassis from the 1950s, but even so it was a spectacular sight and I would imagine an absorbing driving experience.
3. Porsche 356 (lots of them)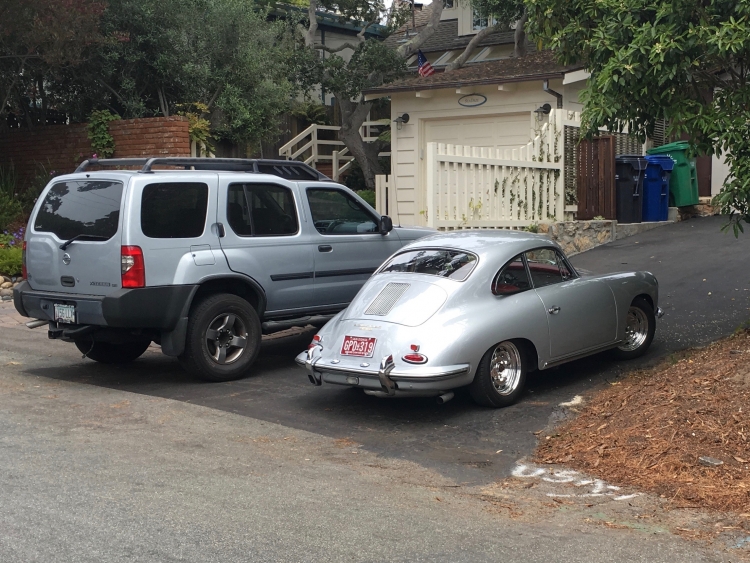 Porsche 356s were everywhere over the Monterey peninsula during the week, and it was hard to pick a stand-out example. This silver, mildly outlaw example looks far more interesting than the SUV that it was sharing drive space with though.
4. O.S.C.A. 1600 GT Zagato
O.S.C.A. was founded in 1947 by two of the Maserati brothers after they parted company with the sportscar firm they gave their name too. They produced small numbers of sports racing and road cars through to the mid sixties. This 1600GT with bodywork by Zagato is a rare beast with around 100 made. I spotted this parked in Carmel while I was driving so I could not grab a photo myself, however my friend 'ER' at Journées d'Automne caught this picture later in the week.
5. Cobra cruising Carmel
Whether you refer to the iconic Cobra as a Shelby or an AC depends on which side of the Atlantic you live on. Either way, this example rumbling through Carmel sounded great and had me reaching for the video function on my iPhone.
6. Ferrari 365GTB4 Pininfarina Speciale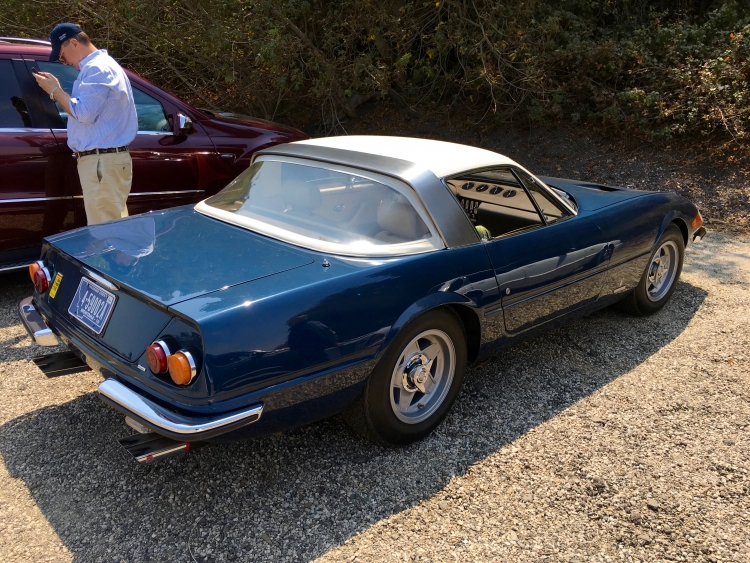 I suspect 2-3% of the entire production of Ferrari Daytonas was in Monterey during the week, with a good number being offered in the many auctions. It was outside the Bonhams sale that the most interesting example was parked. Chassis 12925 is a one-off example built by Pininfarina rather than Scaglietti and displayed at the Paris Motor show in 1969. At first glance it resembles the Spyder version but is actually a coupé although the rear window is removable like the early Porsche 911 Targa. I saw 12925 being driven around Monterey several times over the course of the week and it was good to see such a unique car in regular use.