Forget the fact that it won't be available with a manual transmission. The new GT3 is a seriously desirable car. We got a closer look at this year's New York Auto Show.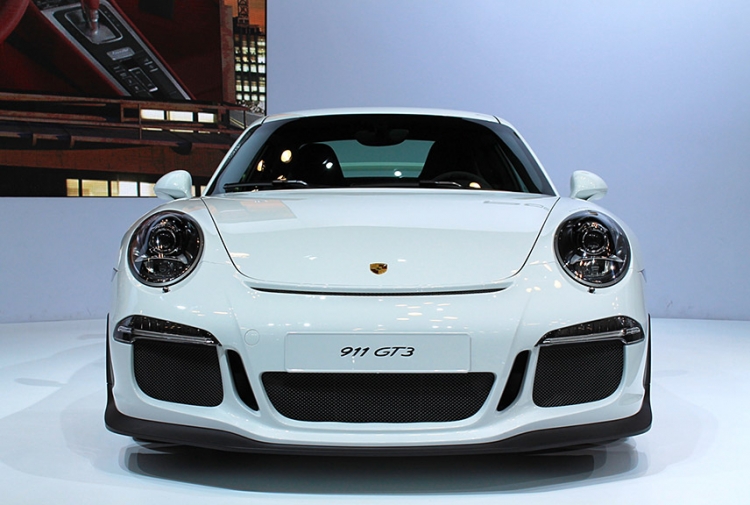 There will be no mistaking the 991 GT3 for lesser 911s. The front splitter looks even more serious in person.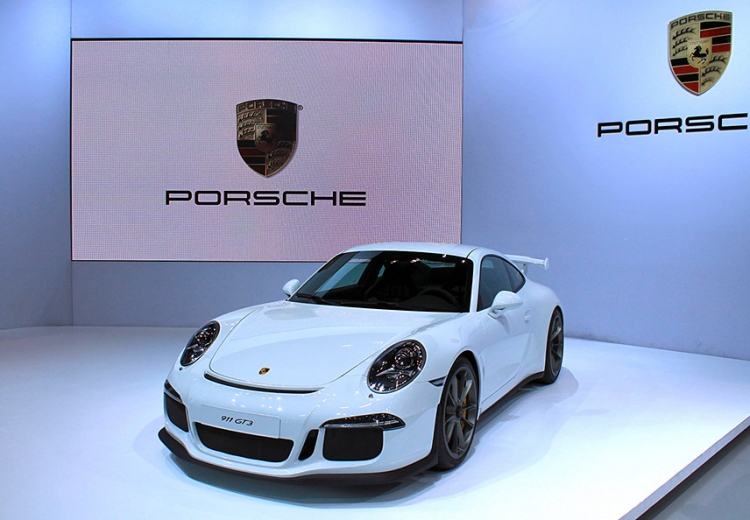 The 991 GT3 is the first non-RS GT3 to use the wider rear body panels and wheelbase from the Carrera 4. Makes you wonder what they're going to do for the RS!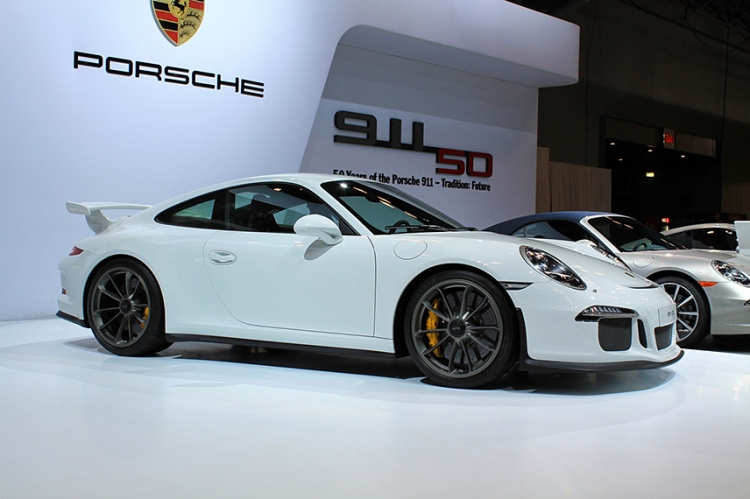 It's looks great in this blinding white hue, but I'd take mine in Meteorite Gray or Cobalt Blue.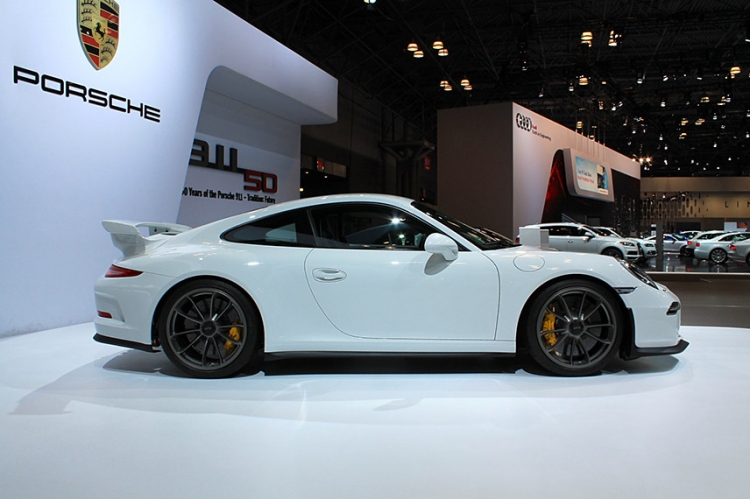 Bespoke 20 inch wheels fill out the arches nicely.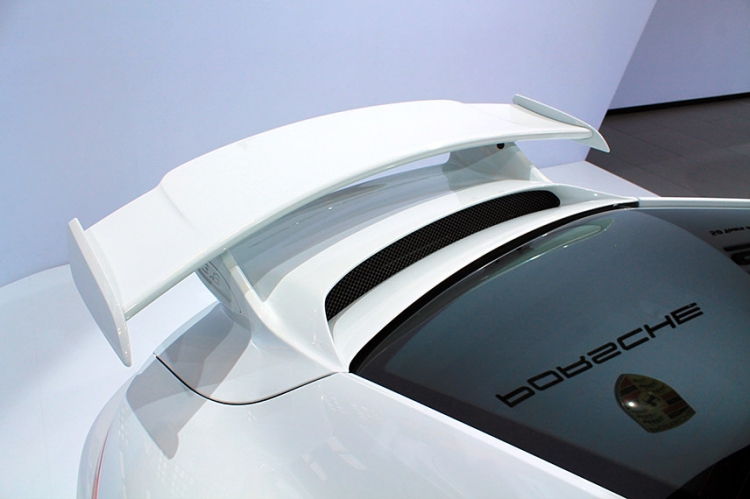 It wouldn't be a GT3 without a massive rear wing! Integrated air intake feed an all-new direct injection 3.8 flat six that revs to 9000rpm and produces 468bhp.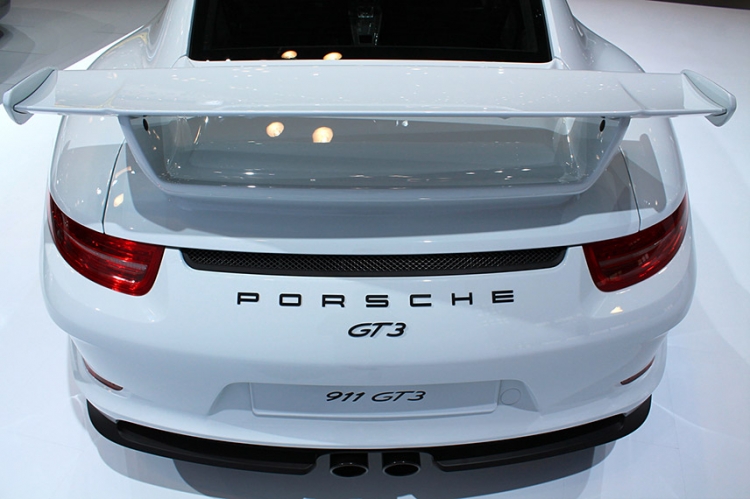 Thankfully, the GT3 has been mostly spared of the paragraphs of information that appear on the rear of other new 911s.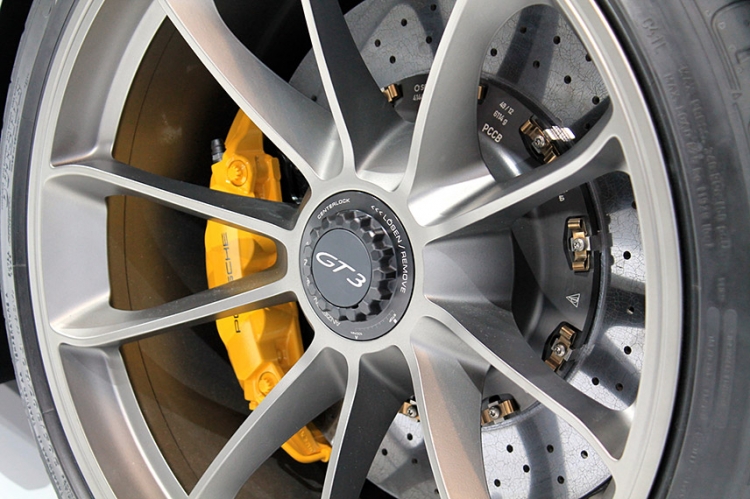 Race-inspired center-locking wheels make a return...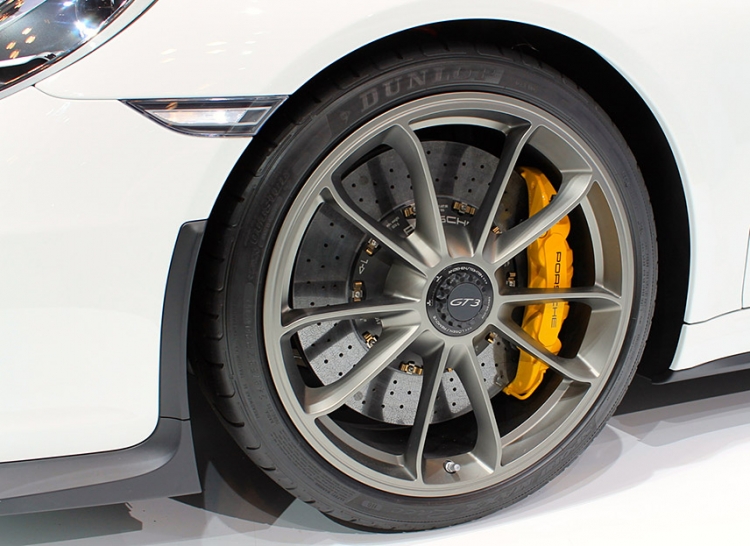 ...as do PCCB carbon ceramic brakes.