Chris Burdick of Automoblog.net explains why money is no barrier to having a blast at track days.
[We're trying something a little different today. This is our first of possibly many guest posts, and if you like what you see, then let us know on Twitter or Facebook. Also, if guest posting is something you might be interested in doing, then feel free to drop us a line on our contact page. -JW]
How much cash do you need to splash to successfully tear up the racetrack? Lots of people will answer with the obvious: tons. From the car itself to the necessary gear to the insurance to the track babes, racing is a seriously expensive hobby, right?
Wrong. In fact, with a little know-how and petrol-headed prudence, you can buy and prepare a track car for under a grand and a half. I kid you not. And no, you won't have to remortgage your homestead, sell your sacred soul, or attack your savings account with a sledgehammer. Here's how…
The Car
First things first, people: you don't need the sickest car in the world just to burn a bit of rubber. I mean come on; you aren't Schumacher. Step away from the Ferrari FXX. If you've never had track experience before, spending nine figures on a high-powered sports car is the first mistake track newbies make. These babies are hard to handle and bruise easily. It's wise to start small.
Plenty of old cars can still hold their own against much faster and more expensive machinery – and they can be had for under $1000! Modified or classic car insurance doesn't need to cost the earth and the key is to choose something light, small and uncomplicated. Small-engined 'hot hatchbacks' are the cars of choice as they tick all the above boxes and handle like go-karts. Remember, the real fun in track driving is found in the corners. Clipping the apex. Drifting. Anyone can drive fast in a straight line!
Here are two popular options. Both can be bought for under $1000:
Honda CRX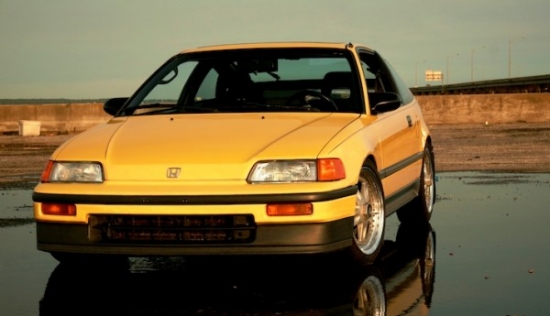 The mother of hot hatches, before hot hatches were cool. The Honda CRX – a smaller, lighter, two-seater version of the popular Civic – is still burning up pavement at racetracks today.
You'll want to shoot for the second generation CRX, which was restyled and given a new chassis, more power, and a fully independent wishbone suspension for 1988. Of course you'll want to opt for the Si trim level, whose engine was upgraded to a 1.6-liter, 108 hp inline-4. If you're outside the US, you're lucky enough to have the option of the VTEC engine, which produces 150 hp in Europe and 157 hp for the JDM "SiR" model.
With the CRX you can have a blast on the track and still get 60+ MPG on the street. You might have to look hard to find a decent example for $1000; they're highly desirable, but they're out there.
Mk2 VW Golf GTi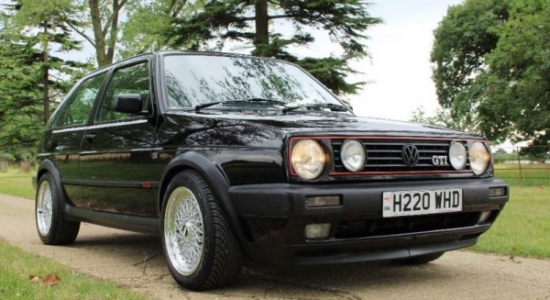 The Golf GTi is one of the most successful hot hatches of all time, with the Mk2 being arguably the best of the bunch among enthusiasts. Precise handling, great reliability and impressive performance from its 1.8 16v engine (137 hp) made the Mk2 probably the best GTi variant ever produced.
When choosing a Mk2 Golf GTi, try and go for the non-catalyst version which produces 137 hp (as opposed to the cat version that sapped some power down to 127).