Without a doubt, hypercars were the theme in Geneva. From McLaren and Ferrari to Volkswagen and Alfa Romeo, these are the cars to get excited about!
Alfa Romeo 4C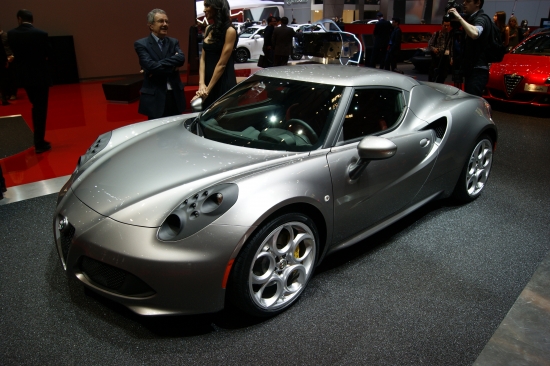 Alfa Romeo's 4C mid-engine sports car is ready for production, and it's coming to the United States! A turbocharged 1.8 liter four cylinder will do the propelling and an extensive use of carbon fiber should keep weight to a minimum. Sounds good to us, but what's with those headlights?
Audi RS6 Avant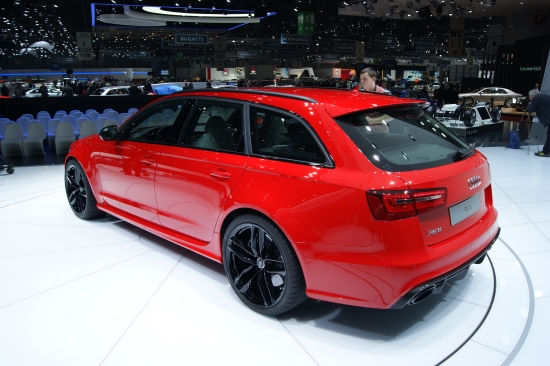 How does a 560 hp wagon that does 0-60 in 3.9 seconds and tops out at 190 mph (with the Dynamic Plus pack) sound? Pretty good, right? Not only is Audi's new RS6 capable of these numbers, but with its standard carbon ceramic brakes it should be pretty good at stopping too. Adaptive air suspension and torque-vectoring Quattro all-wheel drive both come standard.
Ferrari LaFerrari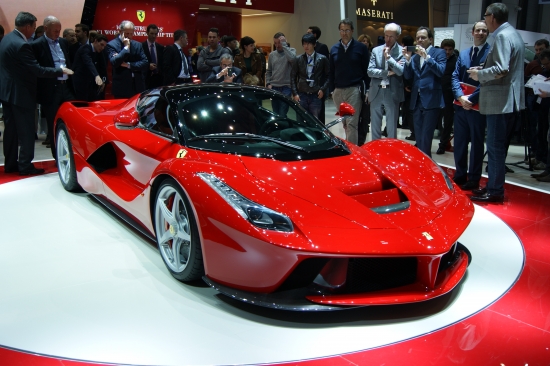 The star of Geneva also has the most confounding name. Meet the Ferrari LaFerrari, the successor to the 288GTO, F40, F50 and Enzo. To my eyes, this is the prettiest car to come out of Maranello for years. The fact that its 789 hp 6.3 liter V12 is the most powerful normally aspirated production car engine in the world certainly doesn't hold it back either. An extra 160 hp is also available at the push of a button thanks to its F1-inspired kinetic energy recovery system. Read more about the LaFerrari here.
Lamborghini Veneno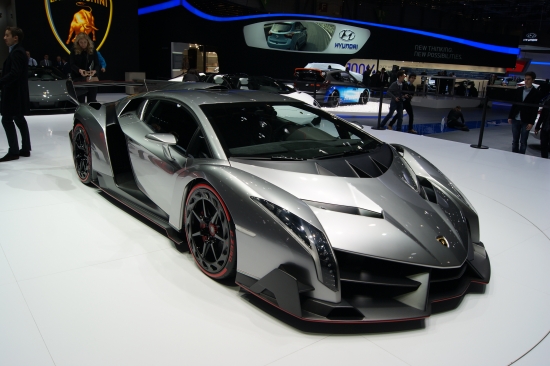 The Veneno is pretty much what a Lamborghini would look like if they hired me on to their design department while I was in middle school. That's not to say that I was an industrial design prodigy, but rather that the Aventador-based Veneno is possibly the most over-the-top, immature thing to come out of Sant'Agata, and that's why we love it.
McLaren P1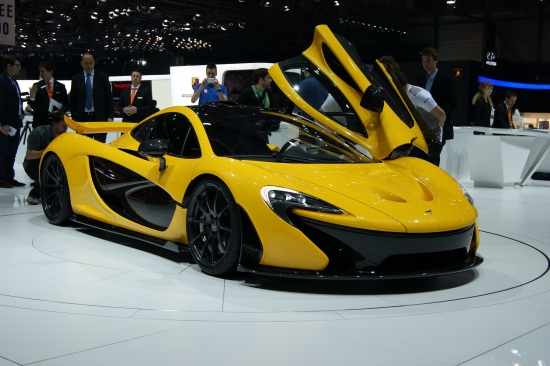 We've covered the P1's development a good bit on these pages, but to recap; 903 total horsepower from its twin-turbo V8 and its KERS system, and a carbon chassis. Altogether, the whole car will weight just 2800 lbs. I propose we get Michael Schumacher in the LaFerrari and Mika Häkkinen in this and let them slug it out on the Nürburgring.
Mini John Cooper Works Paceman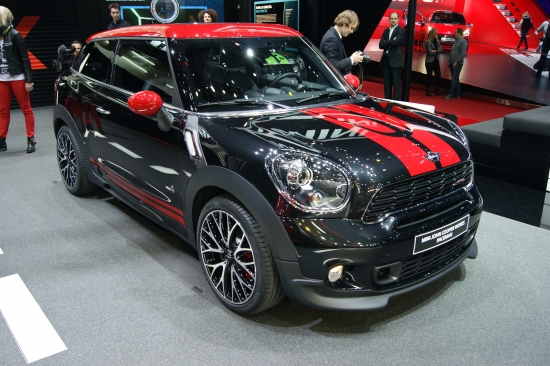 Mini's inexorable march towards making bigger, heavier, stupider and more expensive cars continues with the Mini John Cooper Works Paceman. The JCW Paceman is powered by the same turbocharged 1.6 liter found in other JCW cars. Mini describes performance as "gratifyingly vivacious," and I am now done writing about this car.
Pininfarina Sergio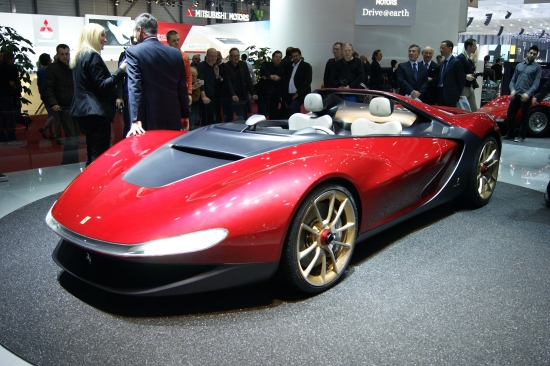 Pininfarina's Ferrari 458-based Sergio comes sans windscreen, but luckily, two custom designed helmets come as standard. Well, they would if the Sergio was anything more than a concept, but with looks like this, who cares?
Porsche 911 GT3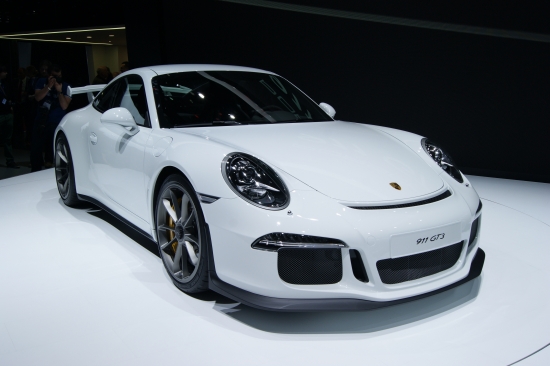 Ferrari, Lamborghini and McLaren may have garnered most of the spotlight with their hypercars, but the 991 GT3 was the car that enthusiasts were anticipating the most. As expected, the new GT3 drops the manual transmission for PDK, but this is still a seriously desirable car. The updated aero package gives it a sporty, aggressive look and the new 475 hp 3.8 liter engine that revs to 9000rpm is a force of nature.
Rinspeed MicroMax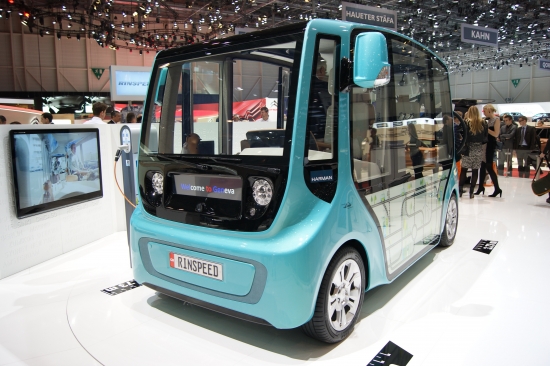 What would the Geneva show be without a crazy concept from Rinspeed? The MicroMax is a more personalized take on public transportation that lies somewhere between a Zipcar and a taxi. Using a mobile app, urbanites will be able to call a MicroMax which will then communicate with other MicroMaxes using Harman's urbanSWARM software to find the best route to their destination. The passenger area comes equipped with wireless internet access, a refrigerator and a coffee maker. Sounds way too convenient for most modern cities.
Rolls Royce Wraith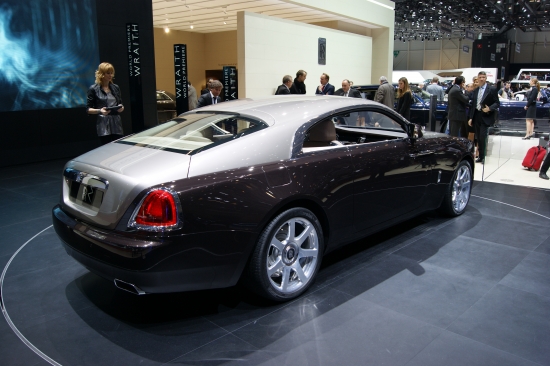 Rolls Royce's Wraith is essentially a coupe version of the Ghost sedan. Its twin-turbo V12 puts out 624 hp. Should be more than enough to keep the Bentley Continental GT's hands full. Read much more about the Wraith here.
Volkswagen XL1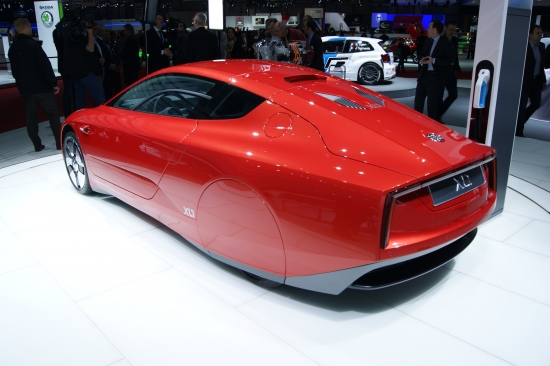 It seems like we've been hearing news about Volkswagen's XL1 for almost a decade now, and after all that time we're finally seeing the production version. It might be easiest to look at the XL1 in terms of a supercar that has mind-blowing fuel consumption numbers rather than horsepower numbers. Its claimed 261 mpg scarcely seems possible and it's attained using a 47hp two-cylinder diesel in combination with a 27hp electric motor. A full carbon fiber body keeps weight down to about 1700 lbs. Pricing and production numbers haven't been announced but with a rumored six-figure price tag, the XL1 will probably be a pretty rare sight.