Summary text here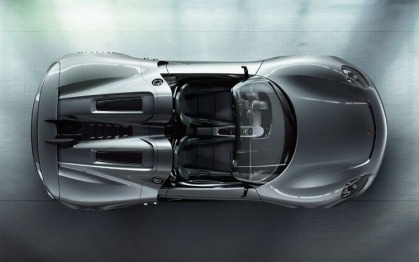 Motor shows lately haven't been the wiz-bang affairs they were a few years ago. The slow economy and resultant downturn in car sales have caused car makers to tone down the flashiness they would normally bring to shows. In most cases, car manufacturers wanted to avoid making themselves appear insensitive to the global economic situation, but in the cases of Chrysler and GM, it's because the were busy going bankrupt.
But now we're beginning to see the light at the end of the tunnel. We saw more exciting car reveals in Geneva than we've seen from any car show in recent memory. If there was a theme in Geneva, it's that you can have your cake and eat it too. High performance hybrid concepts were everywhere and it wasn't so long ago that you would never find the words performance and hybrid in the same sentence.
If we learned anything, it's that we should never have doubted the brilliance of engineers in the auto industry. While we were heralding the end of fun cars as we know them, they were hard at work creating the next generation in no compromise eco-friendly sports cars. Car enthusiasts have a lot to look forward to in the coming years.
It wasn't all roses though. This is a car show after all and there are bound just as many flops as there are triumphs. After the jump we have compiled a list of the best, worst, fastest, slowest, prettiest, ugliest, greenest, most surprising cars of the Geneva show. Click through for our mega gallery.
RUF RGT-8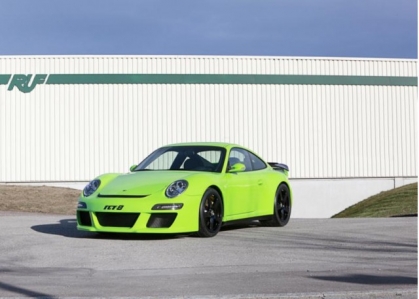 The Ruf RGT-8 was one of my personal favorites of this years Geneva Motor show. Can't wait until we start seeing reviews of this V8 powered 911 pop up. It should be a more that worthy successor to Ruf's legendary Yellowbird.
Click here for more on the Ruf RGT-8.
BUFORI GENEVA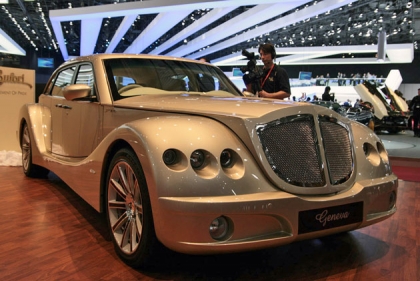 An ultra luxury car from Australia. Also ultra hard to look at.
Click here for more on the Bufori Geneva
LAMBORGHINI GALLARDO LP570-4 SUPERLEGGERA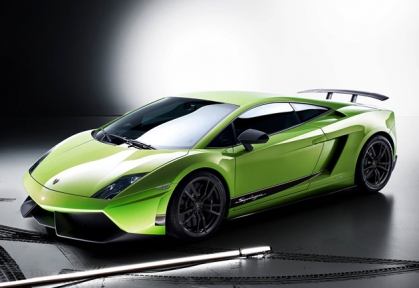 Lighter and more powerful than the Gallardo LP560-4 the LP570-4 Superleggera should give Ferrari's 458 Italia a serious run for its money.
Click here for more on the Lamborghini Gallardo LP570-4 Supperleggera.
LOTUS EVORA 414E HYBRID CONCEPT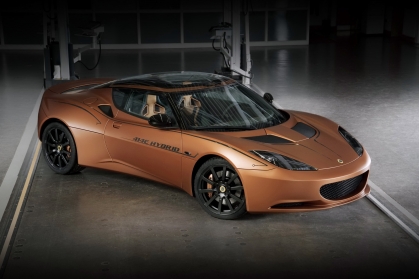 Aside from the dubious circuitry decals, the Evora 414E Hybrid is a pretty impressive piece of kit. Propulsion comes from two electric motors while a small internal combustion engine charges the batteries when needed. It even simulates four different engine noises. Colin Chapman would approve. I think.
Click here for more on the Lotus Evora 414E Hybrid Concept
PORSCHE 918 HYBRID CONCEPT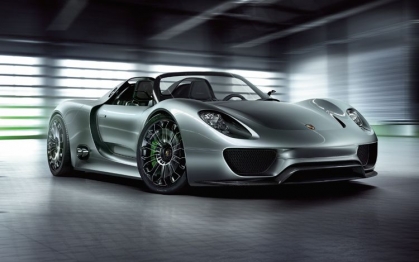 Undeniably the surprise star of the Geneva show. The fact that no one saw it coming made the Porsche 918 Hybrid Concept all the more impressive. Mind blowing tech combined with traditional Porsche values make for one seriously desirable car.
Click here for more on the Porsche 918 Hybrid Concept.
PAGANI ZONDA TRICOLORE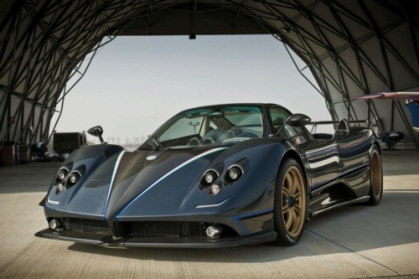 Last of the Zondas? Who knows. It seems like whenever we might hear something about the Zonda replacement, the Pagani C9, they come out with another special edition. Not that we mind. Ten years on, and the Zonda is still giving Ferrari and Lamborghini nightmares. Still desirable as ever too. Especially in Tricolore guise.
Click here for more on the Pagani Zonda Tricolore
ALFA ROMEO GIULIETTA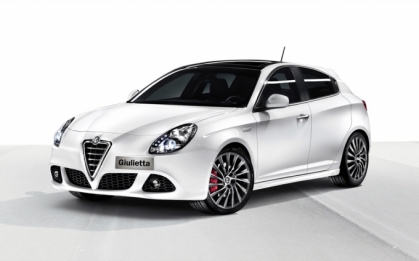 The Giulietta may well be the car that spearheads Alfa Romeo's reentry in to the US market. A range of Alfa's brilliant Multiair engines will be available. Imagine having as Alfa in your driveway for Golf/Focus money.
BERTONE ALFA ROMEO PANDION CONCEPT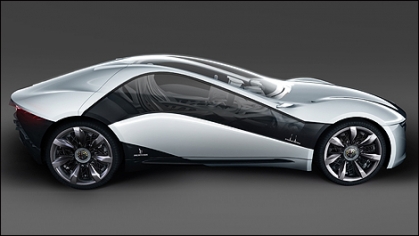 Another gorgeous concept car by Bertone. Crazy ten foot long reverse scissor doors included.
BMW 5 ACTIVEHYBRID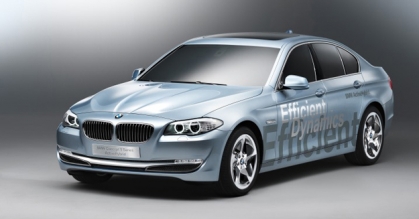 BMW's creamy twin-turbo straight six now with added electric motor. Expect to see hybrids across BMW's entire range in the next few years.
SBARRO AUTOBAU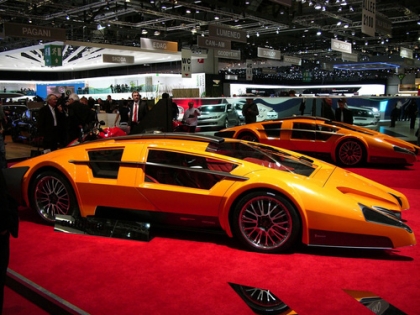 If you're a gearhead then more than likely, you spent a lot of time doodling outrageous sports cars on the back of your Trapper Keeper in elementary school. This is what they would have looked like had they ever been built. This is what happens when a mall food court pizza chain decides to go car designing.
Click here for more on the Sbarro Autobau
FERRARI 599 HY-KERS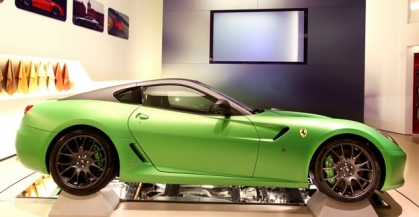 Bod Dylan said, "The times they are a changin'," and that becomes especially apparent when the word 'hybrid' is attached to the word 'Ferrari'. A 100 hp electric motor supplements the 599′s V12.
Click here for more on the Ferrari 599 HY-KERS.
HYUNDAI I-FLOW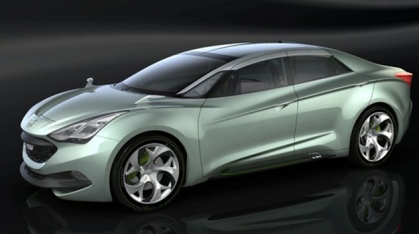 Hyundai is getting serious about design as proven by the i-Flow. Expect many of these design cues to show up in the next Sonata. Powered by a turbo deisel hybrid combo.
KOENIGSEGG AGERA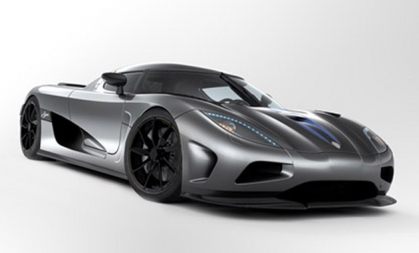 The baddest supercar from Scandinavia returns. The Koeniggsegg Agera is powered by a twin-turbo V8 and weighs as much as a Mini Cooper. Do the math.
Clicl here to read more about the Koenigsegg Agera.
MERCEDES BENZ F800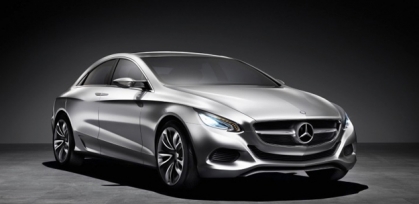 The Mercedes Benz F800 is a preview of the next step in Mercedes design evolution. Expect the next CLS to look a lot like this.
PEUGEOT SR1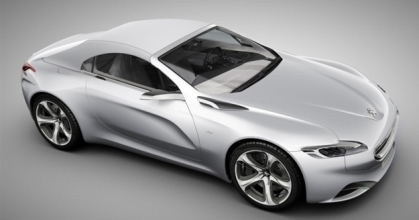 Peugeot has been getting their butts kicked all over France in the hot hatch realm by Renault, so maybe they thought it was time to try something different. The SR1 is a coupe/convertible concept that should dictate Peugeot's design direction for the next few years. There's some really nice easter egg design details in SR1 too.
PROSCAR LAMPO 2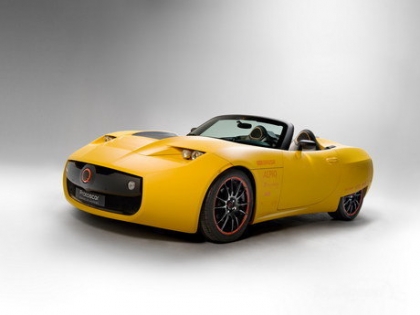 What the hell is a 'Lampo'?
2011 LOTUS ELISE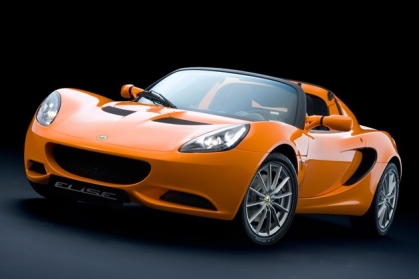 The Elise has been reborn again. It retains the Toyota sourced engines, though presumably with Lotus designed accelerator pedals. Still relevant and desirable after all these years.
Click here to read more about the Lotus Elise.
AUDI RS5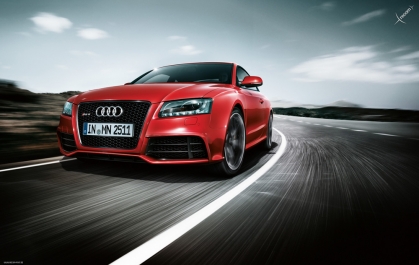 Audi's newest uber-coupe should be quite a car. The 4.2 liter V8 from the R8/Rs4 has been tweaked to 450 hp and moved further back in the chassis. We'll have to wait and see if it oversteers.
Click here for more on the Audi RS5
5 BY PEUGEOT CONCEPT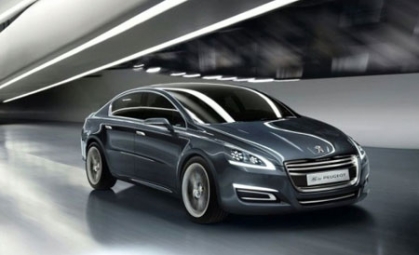 Another handsome concept from Peugeot, but don't let the concept moniker fool you. A production version of the 5 (507?) will replace the Peugeot's 407 and 607.
RINSPEED UC?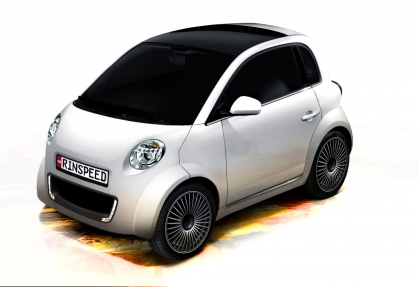 It just wouldn't be the Geneva Motor Show without Rinspeed. The UC? is an all electric urban transport concept.
2011 VOLVO S60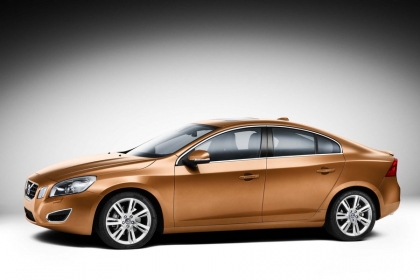 It's likely the new S60 is the last Volvo designed under Ford's stewardship. A car for hipsters in 2030.
RENAULT TWINGO GORDINI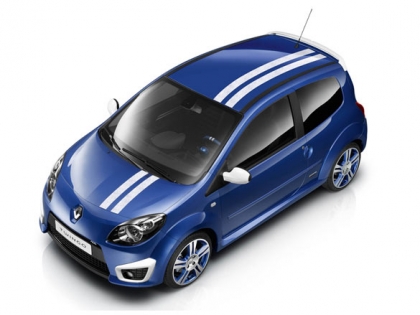 The Renault Twingo has always been a great little car, especially in RenaultSport guise. The Twingo Gordini should only add to the magic.
OPEL FLEXSTREAM GT/E CONCEPT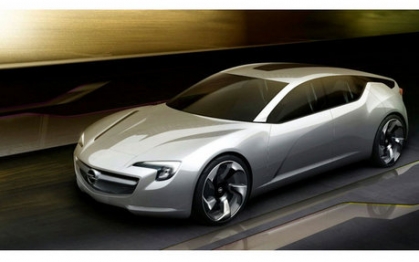 The Opel Flexstrem GT/E uses the same hybrid powertrain used in the Chevy Volt. Don't be surprised to see a Chevy version of this concept too.
CITROEN SURVOLT CONCEPT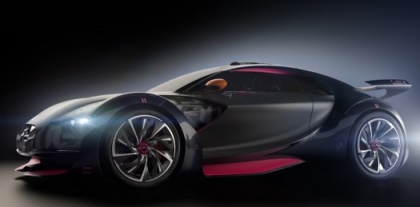 It's good to see that Citroen has gotten their crazy back. An electric motor and pink accents make for a quintessential Citroen concept car..
ASTON MARTIN CYGNET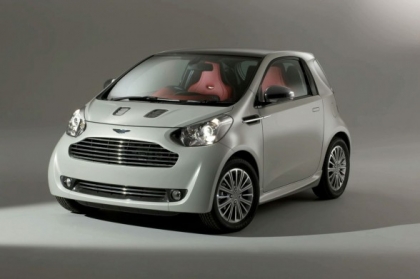 Yes, it's a bastardization of Aston Martin brand values, but it's also essential to Aston's survival. Now that Aston is an independent company, they need to find a way to bring down to fleet emissions to meet impending European Union standards. With no known hybrid or alternative fuel products in the pipeline, this appears to be how they're meeting those standards.
Click here for more on the Aston Martin Cygnet.
PORSCHE 911 GT3R HYBRID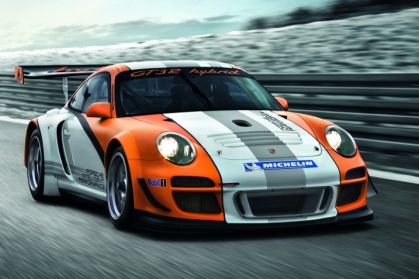 Make no mistake. This hybrid is a serious as a heart attack race car. Energy from braking is stored in a kinetic flywheel and redeployed to electric motors for a short power boost.
Click here and here for more on the Porsche GT3R Hybrid.
CITROEN DS3 RACING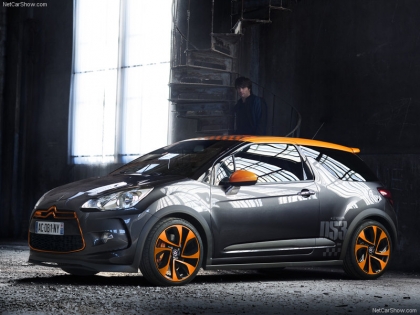 The Citroen DS3 Racing uses the same 1.6 liter turbo found in the Mini Cooper S and various Peugeots. A concept car you'll be able to buy. Well, if you live in Europe.
HONDA RC-3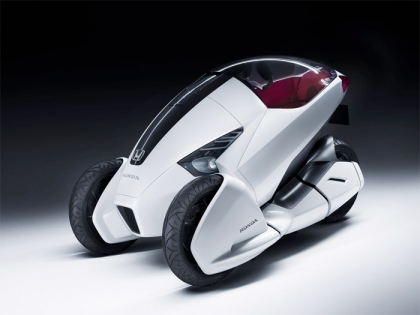 A new NSX this is not. The RC-3 is an electric power urban transport scooter type thing that only makes sense in Tokyo. (Note to Honda: I only say these things because I love you and I know what you're capable of.)
MINI COUNTRYMAN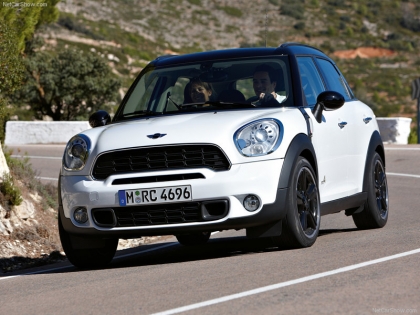 An all-wheel-drive Mini Crossover with four doors. Designer of the original mini, Alec Issigonis once said, "The public don't know what they want; it's my job to tell them." Well BMW thinks the public want a Mini SUV. Issigonis is not alive anymore and is currently spinning.
2010 PORSCHE CAYENNE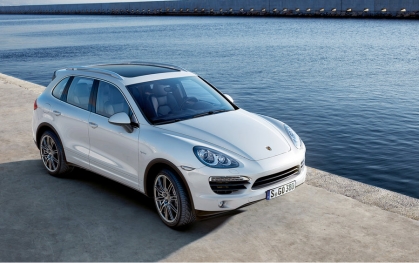 Say what you will about the Porsche Cayenne, but without it's sales success, it's likely that we wouldn't have crazy stuff like the GT3RS or the Boxter Spyder. For 2010 it gets more crowd pleasing looks and less weight.
RENAULT WIND ROADSTER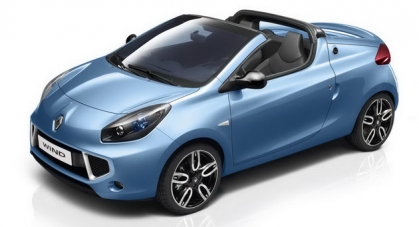 The Wind is a smart little roadster from Renault. It they can infuse some of that RenaultSport magic in to it's chassis it should be quite a car. They probably won't bother though.
2010 VOLKSWAGEN POLO GTI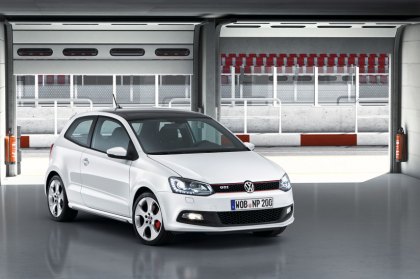 The newest Polo GTI is an exciting proposition. A DSG gearbox with 187 turbocharged horses running through it should make for a pretty exciting hot hatch. What's even better is that we might see it here in the States.
Click here for more on the Volkwagen Polo GTI.
-Jamie Wolfcale
-----