Richard Tipper of Perfection Detailing takes us through his top ten favourite cars that he has worked on in 2012.
Regular Drive Cult readers will be familiar with Perfection Limited but if you've yet to see the magic they can perform to make a car look its very best, check out their work on our Daytona here.
As part of our '2012 in review' series, we asked Perfection's main man Richard Tipper (aka @perfectionvalet on Twitter) to take us through the top ten favourite cars he and his team have worked on in 2012. The list reads like a top ten dream garage for most people and we would like to extend our thanks to Richard and the owners of these cars for sharing this list with us. If you would like your own car detailed by Perfection their contact details are here; we can promise that you won't regret it!
Over to you, Richard...
10. Ferrari SA Aperta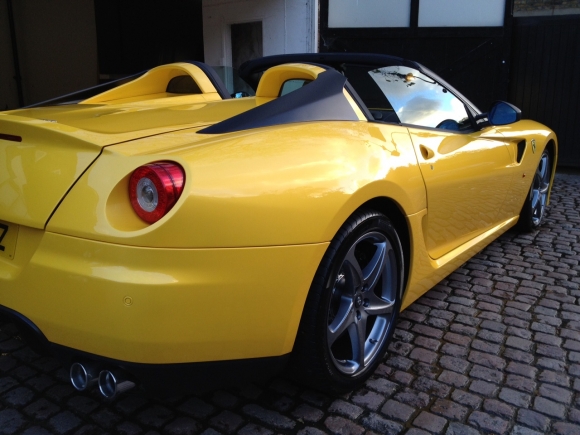 Richard Tipper: What could be better than a GTO-spec Ferrari 599 without a roof? Like almost all of the 80 Apertas built, this has the GTO bonnet fitted and the carbon fibre removable roof section. Our client called in a slight panic only a few weeks ago when he discovered that the flat above where the car is parked had suffered a flood. Water had been seeping through the concrete floor/ceiling onto his car for over a week, and thick limescale had covered the car like a blanket. With the car needed for a road trip to Europe a few days later, we turned up the very next day to remove all the lime staining and give the car a full detail so it could still be used for the trip. We have detailed 3 SA Apertas this year, but this colour combination really grabbed my attention.
9. Lamborghini Miura SV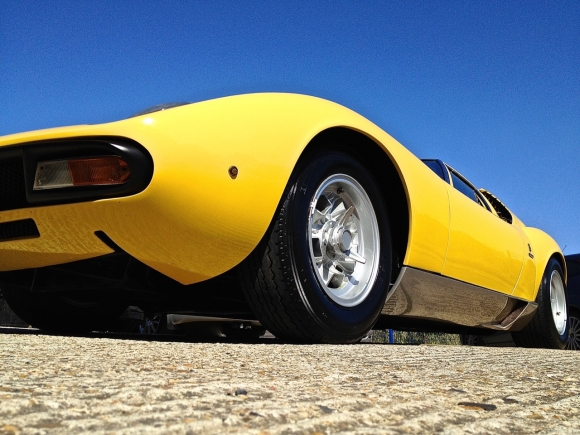 RT: Why so low in the ranking, I hear you cry? This stunning Miura SV has been maintained by us for some time now and I seem to recall it was featured in my Twitter top ten last year! I simply had to include it once again because it will remain one of my favourites for ever. I also did a rather extensive detail on her this year in preparation for the Windsor Concours. She was the youngest car on display that day and sat alongside another car we prepared, the Avions Voisin. A truly spectacular example of an iconic supercar, and it was a true blessing to work on such a piece of automotive art.
8. Subaru Impreza RB5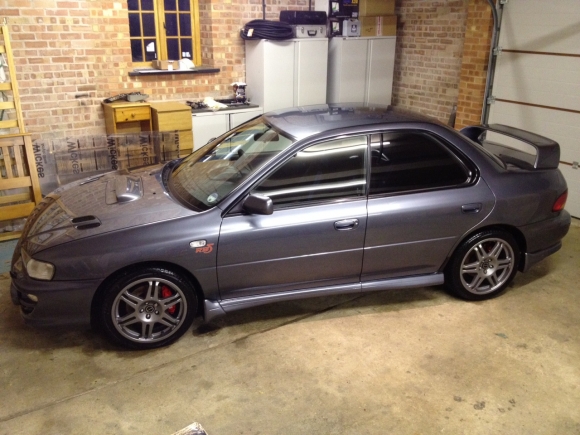 RT: We didn't get to work on a 22B this year, but this original unmolested Impreza RB5 makes up for it. Produced to celebrate Richard Burns' return to the Subaru Rally Team, the RB5 was limited to just 444 units. Each was powered by a 237bhp 2.0 turbocharged 4 cylinder 'boxer' engine coupled to a four-wheel drive transmission, making the RB5 a relentless point-to-point driving weapon. We removed the interior in this example to assist in thoroughly detailing it, and by the end of the day it was transformed into a fine example of a great car.
7. Alfa Romeo 8C Competizione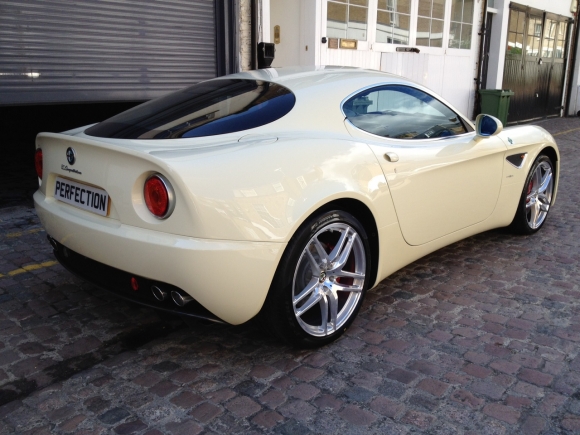 RT: With only 500 units made, the 8C Competizione is not only one of the most beautiful cars ever made, but also incredibly rare. The 8C was normally only supplied in Alfa Red, Competition Red, black or yellow. However, the factory would spray it a custom colour for you at considerable extra cost, as in the case of this example. The 8C is powered by a Ferrari/Maserati-derived 90-degree 4.7-litre V8 assembled by Ferrari. Power is a respectable 444bhp and helps the car to reach 60mph in just 4.2s. This Alfa forms part of a large collection that was detailed earlier in the year following several appearances at various events.
6. Ferrari 599GTO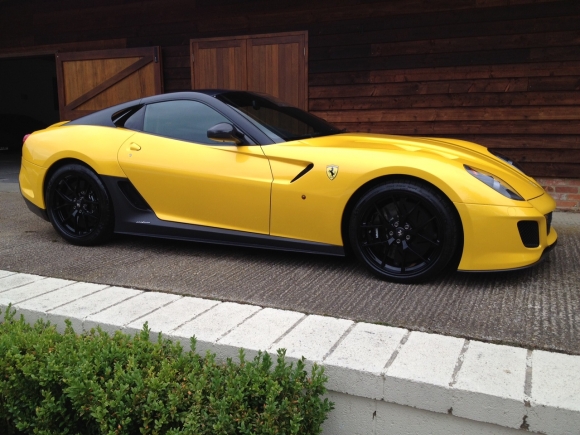 RT: Although not a true GTO in my opinion, I cannot shake my love for the 599 shape, especially when presented in this lovely yellow/carbon contrast colour scheme. That contrast is continued through the interior, albeit with more discretion. The full carbon pack is present and the black tight-fitting bucket seats have yellow stitching throughout. You've simply got to love the noise they make, too - the Enzo-derived 661bhp V12 has the angriest bark you're ever likely to hear on a road car.
5= Lotus 340R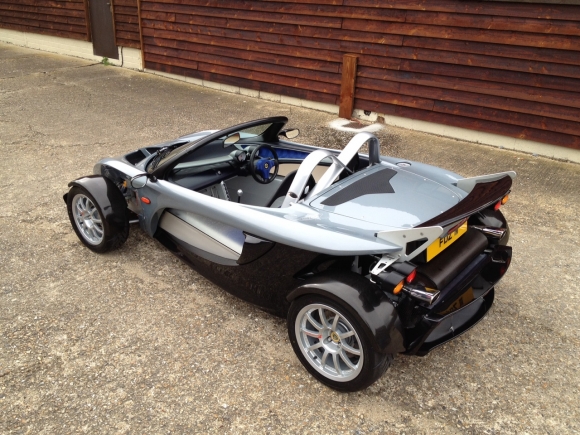 RT: For me this car is a perfect example of everything Lotus is about; they've always been committed to increasing the 'power to weight ratio' figure. OK, so it's totally impractical, but when you can get to 60mph in just 4.4s with the wind in your hair and an addictive growl from the huge airbox intake, let alone the heroic explosions coming from the incredibly short exhaust system, practicality soon becomes irrelevant. The engine is a tweaked version of the four-cylinder Rover K-series engine known as the VHPD (Very High Power Derivative), which is also used in the regular Elise but in this case producing 187 bhp with optional Lotus accessories. From a detailing point of view, this car raised many challenges: the bare 'smoked' aluminium is very delicate, some vulnerable trim parts seemed to be dipped or anodised, and the chassis was particularly susceptible to staining if certain products were used. Thankfully I'd had plenty of prior experience, so even on a car with remarkably low mileage such as this, big improvements were still achieved.
5= Ferrari 288GTO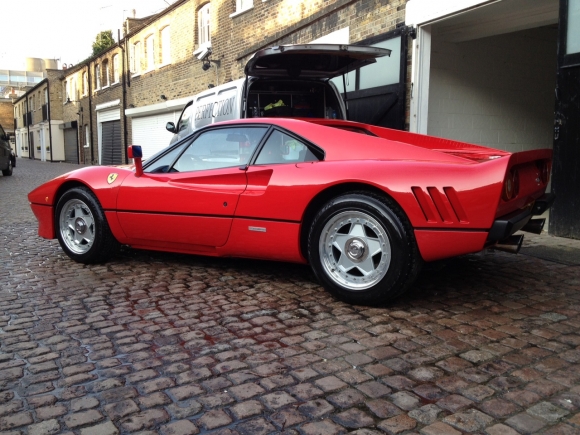 RT: The 288GTO was based on one of the most recognisable Ferrari shapes of all, the 308 GTB. This homologation (GTO stands for Grand Touring Omologato) special was built to compete in the new Group B race series and a minimum of 200 cars were required for homologation. However, after the death of rally driver Henri Toivonen and his co-driver Sergio Cresto in the 1986 Tour de Corse, the FIA scrapped the class, leaving just the Group A Rally championship. As a result, the 288 GTO never raced and all 272 cars built remained purely road cars. It was an honour to work on this car.
4. Ferrari 250 GT California Spyder (Short Wheelbase)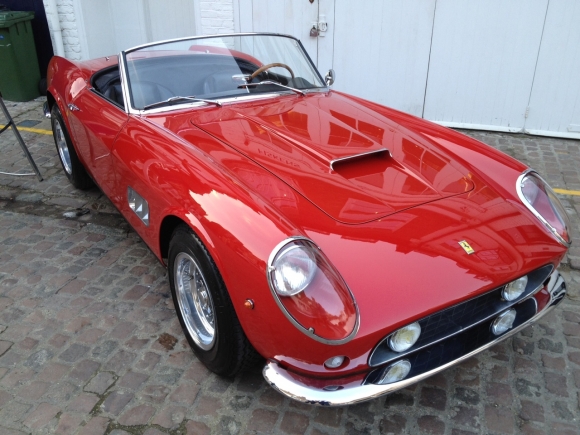 RT: Who can argue that this isn't possibly the most beautiful road car Ferrari ever produced? Each of the 3 examples we detailed this year required extensive work to bring them up to a standard good enough to sell (ML: Californias have sold for up to $11m in 2012!).
3. 1960 Aston Martin DB4 GT Zagato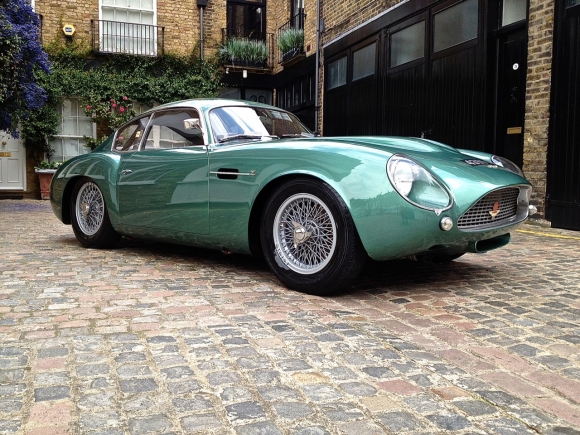 RT: Isn't she beautiful? This particular example has a very respectable race history and continues to compete to this day, and at a very high level I might add. The Aston Martin DB4 GT Zagato was introduced in October 1960 at the London Motor Show. It was effectively a DB4 GT, lightened and improved by the Zagato factory in Italy by Ercole Spada. Initially the factory had plans to produce 25 cars, but demand wasn't as strong as expected (ML: partly because it struggled to complete with Ferrari's 250SWB and GTO) and production ceased at the 20th unit. Nowadays, due to the rarity and popularity of the DB4 GT Zagato, the cars are worth a considerable amount of money and can reach well in excess of £6 million at auction.
2. Ferrari 312T4 (driven by Gilles Villeneuve)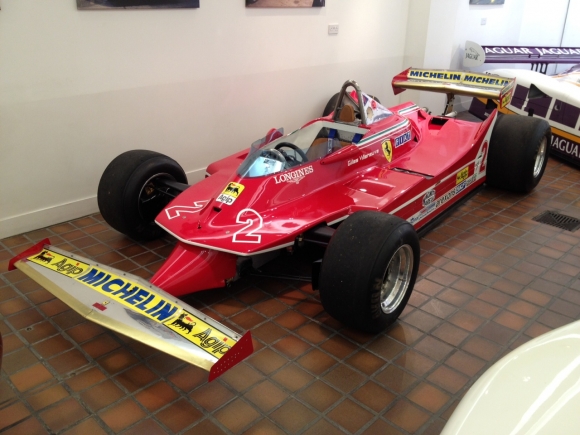 RT: Being asked to detail any car from the pinnacle of motorsport is a privilege, but being asked to detail a Ferrari F1 car is an absolute honour. To then find out it's the very car that took Gilles Villeneuve to victory in the 1979 American GP, well, I was speechless for quite some time. Cleaning the very seat the French Canadian legend sat in, and to get so close to an early F1 'ground effect' car was a truly eye-opening experience. This car could easily be number one, but the car that is is just as special...
1. 1988 Jaguar XJR-9 Group C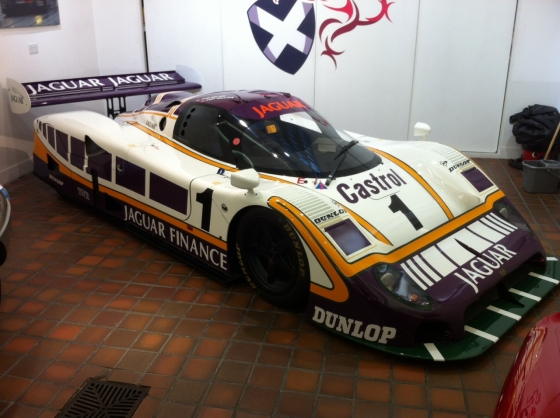 RT: It was so hard to split this and the Villeneuve F1 car. I went for the Group C Jaguar purely on the basis that I have vivid memories of going to Brands Hatch for the 1000km race with my dad as a child. I've experienced the incredible noise and astonishing pace with which they came howling down Clearways under the bridge and into Clark Curve, brakes glowing and flames spitting out the downward-angled twin exhaust. Back then you couldn't get beyond the security barrier, but only dribble from a distance as the technicians prepared the car for the gruelling race, so to be given full uninterrupted access to such an iconic machine is, quite possibly, my greatest 'Perfection Valet' detailing experience.
In addition to the cars we've worked on I'd like to mention some of the cars I've been so lucky to have driven this year. I'm very fortunate to have some clients who are comfortable allowing me to explore their prized possessions on the road and sometimes even in controlled anger on track. I must say a huge thank you for your trust in me and these experiences will stay with me forever.
Porsche 996 GT3 driven on track
Porsche 997 GT3 RS 3.8 driven on road and track
Porsche Carrera GT driven on road
Porsche 997 GT3 RS 4.0 driven on track
Porsche GT3 RS 3.6 driven on track
Porsche 997 GT2 driven on track
Ferrari 430 Spider driven on road
Ferrari 430 Scuderia driven on road
Ferrari 612 Sessanta driven on road
Ferrari 599 and 599 GTO driven on road
Ferrari 458 Italia driven on road and track
Lotus Exige S driven on track
Mercedes AMG SLS driven on road
All photographs by Richard Tipper.
Gallery