The dust has settled after the first day of the Frankfurt Motor Show. Here's what we learned.
Audi Nanuk Concept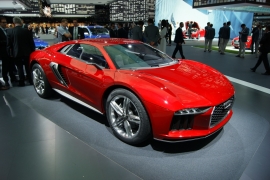 Audi's all purpose diesel supercar Nanuk Concept may have been one of my personal favorites of the show. Looks like a life-sized Micro Machine! Read more...
Audi Sport Quattro Concept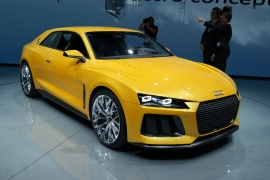 The Audi Sport Quattro Concept is a 700 horsepower homage to the original Quattro from 1980. Read More ...
Audi A8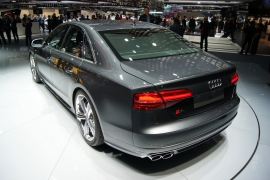 Audi has refreshed their A8 line-up with some sharper exterior details and loads of new tech inside. Both the 3.0 liter V6 and 4.0 liter V8 have an additional 20 horsepower bringing their respective totals to 310 and 435.
Bentley Continental GT V8 S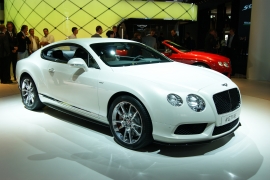 The Continental GT V8 S is a slightly sportier take on GT V8. Twenty additional horsepower bring the total to 521 and some chassis tweaks make it a bit more hardcore. A cabrio version debuted alongside the tin top.
BMW 435i M Performance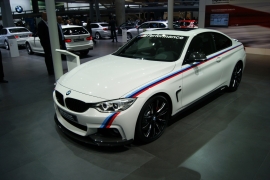 In a follow up the introduction of the 4 Series, BMW had on hand the 435i M Performance, which is basically a 435i with every part in the M Performance catalog thrown at it.
BMW i3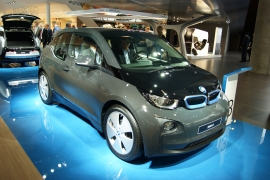 The i3 is the entry level city car in BMW's hybrid "i" brand, and it's almost ready to hit the road. Pricing was announced in Frankfurt at £25,680 in the UK and $41,350 in the US.
BMW i8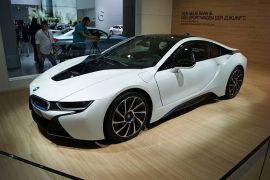 The BMW i8 has been a long time coming, but the hybrid sportscar will still be unlike anything else on the road when it arrives in dealerships. Read more...
Citroen C-Elysée BTCC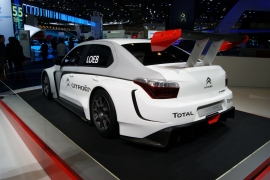 Citroen is going racing in the World Touring Car Championship next year and debuted their contender in Frankfurt. The C-Elysée BTCC will be driven next season by exiled for being too good rally driver Sebastian Loeb and Yvan Muller.
Ferrari 458 Speciale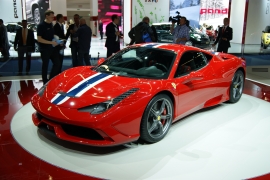 The 596 horsepower 458 Speciale is Ferrari's hardcore take on the already fantastic 458 Italia. Read more...
Ford Mondeo Vignale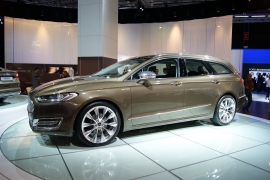 The Vignale name has returned as a new upscale sub-brand for Ford in Europe. It will all start with the Mondeo salon and estate, pictured here. Ford is also planning on revolutionizing the purchase and maintenance dealer experience for Vignale owners.
Jaguar C-X17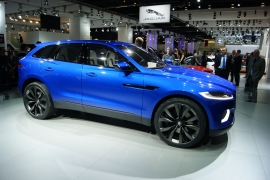 It's looking more and more likely that Jaguar will be getting in the SUV game, and why not? It's done wonders for the bottom lines of other luxury brands and when it looks as good as the C-X17 SUV concept, then we say go for it.
Lamborghini Gallardo LP 570-4 Squadra Corse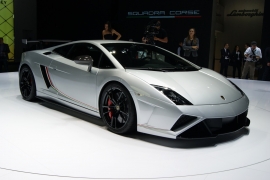 Another motor show, another Lamborghini Gallardo variant. This time it's the Gallardo Squadra Corse. Where's that Gallardo replacement?
Lexus LF-NX Concept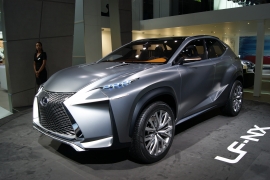 The LF-NX concept is Lexus' take on the compact crossover which is currently occupied by the BMW X1 and Mercedes-Benz GLK. We'd just like to know what kind of drugs Lexus has been sending to their design studios. We may have accused Lexus of being boring in the past, but now they seem to be over-correcting.
Mercedes-Benz CLA45 AMG Racing Series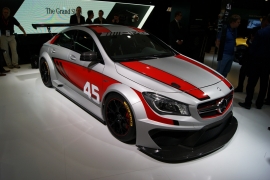 The CLA45 AMG Racing Series concept will slot in below the very successful SLS AMG GT3 racer. Read more...
Mercedes-Benz S-Class Coupe Concept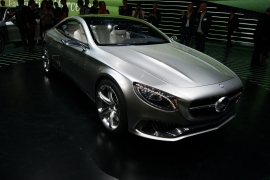 Take everything you love in the new S-Class and put it in a beautiful and sleek coupe shape. Read more...
Nissan Friend-Me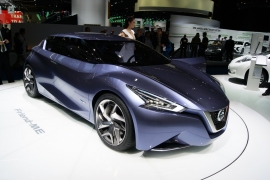 Not sure what's with the name, but Nissan's Friend-Me is a pretty nice looking five-door concept that's been designed with the Chinese youth market in mind. Things get very interesting inside with the "Oracle Stone" system, with which all four occupants have access to all the same information as the driver, such as speed, navigation, fuel remaining and even music. Sounds like a recipe for a nightmare road trip.
Peugeot 308 R Concept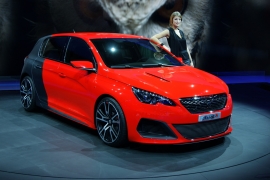 The 270 horsepower 308 R is just a concept for now, but expect Peugeot to build something similar for the road in the near future. Read more...
Porsche 911 50th Anniversary Edition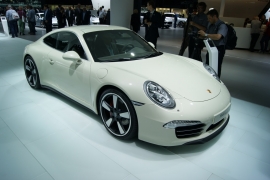 The 918 was the star of the show for Porsche, but it didn't go unnoticed that this year's Frankfurt Motor Show marks the 50th anniversary of the debut of the 911. With the 911 50th Anniversary Edition, you get the wider Carrera 4S in a rear-wheel-drive package and a standard power kit that raises horsepower to 400. Outside, chrome grill work and Fuchs-like alloys complete the package.
Porsche 918 Spyder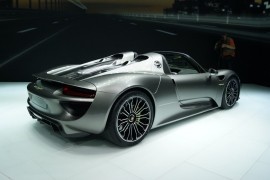 It's finally here! Read more on the 918 Spyder here, and watch it set a lap record on the Nürburgring here.
Toyota Hybrid-R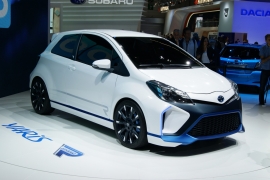 The Hybrid-R is basically Toyota's new 400 horsepower hybrid racing drivetrain shoved into a Yaris. Read more...
Volvo Concept Coupe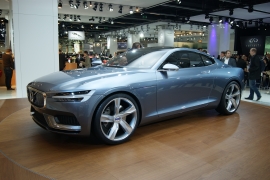 If the Concept Coupe is any indication, then Volvo could be getting a lot more exciting soon. Read more...
Volkswagen e-Golf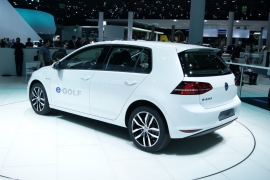 In addition to their diesel and hybrid line-ups, VW is now getting on the electric only band wagon. The e-Golf will be sold in both European and North American markets and has a range of 118 miles.
Volkswagen e-up!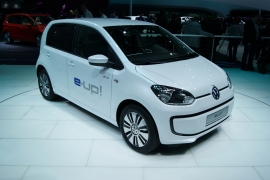 Like the larger e-Golf, the e-up gets a range of 118 miles, but will likely not make it over to North America.
Volkswagen Golf R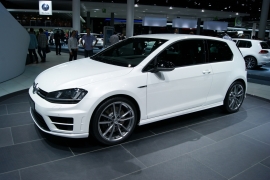 Volkswagen didn't just bring boring electric cars to Frankfurt. The newly redesigned Golf R puts out 300 horsepower through all four wheels. The exterior also has slightly more grownup feel to it than other recent Golf Rs.
Photo credit: Headline Auto