In years gone by, cars were subjected to arduous challenges across unmapped continents. Could one manufacturer still live up to that history today?
Choose starting point: Hmmm, let's say Rolls Royce Motor Cars, Westhampnett.
Choose destination: Beijing.
Sorry, we could not calculate driving directions...
I'll be honest, looking at a map there isn't really an easy way to do that journey in a car. The Europe bit is easy enough, but then it's a choice of either Ukraine > Russia > Kazakhstan, or skirting around Syria and Iraq before driving the length of Iran for a jaunt around India. But I'm getting ahead of myself - let's rewind a little.
I've always had a strange fascination with long distance, cross country adventures. I love that sense of an almost overwhelming challenge. Events like the Dakar rally are stunning to watch and unimaginable to enter, and I've watched the documentary series following Ewan McGregor and Charlie Boorman riding BMWs around the world more times than I care to admit. In this world of ever-increasing mobile phone coverage, ubiquitous wi-fi and GPS, it's amazing to read that people were doing trips like these a hundred years ago - in Rolls Royces.
A race from Peking to Paris was first run in 1907, and consisted of five teams (three French, one Italian, one Dutch). Camels were dispatched from Peking along the route, carrying fuel for the competitors. There were no maps for large sections of the route, so drivers followed the telegraph lines and their journalist passengers would submit reports along the way. The winner, Prince Scipio Borghese of Italy, drove a 7-litre, 40 horsepower Itala, with amazing amounts of planning and recce work. There's a great account of the journey here, but surely to drive 10,000 miles in 1907 must have been considered as feasible as driving to the moon.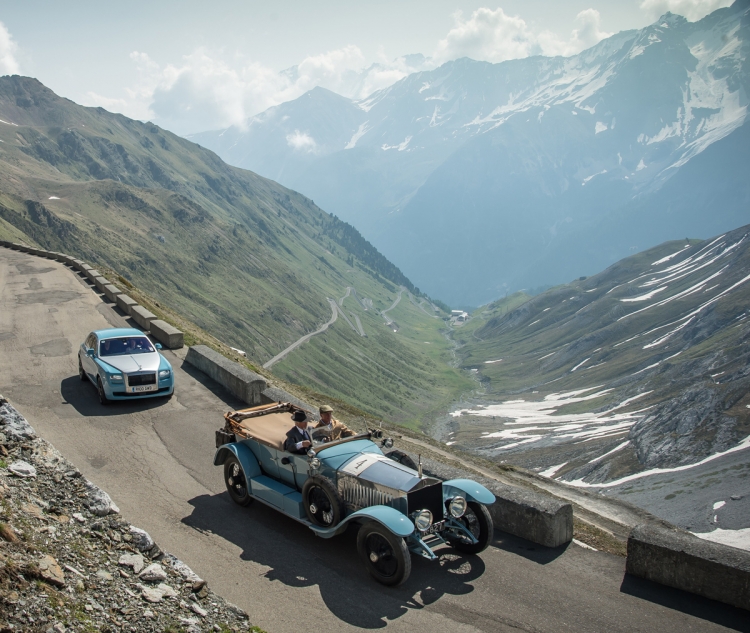 The Rolls Royce legend doesn't include those early races, but two years ago they produced the Alpine Trial Centenary collection, with custom Ghosts taking details from their hundred-year-old forebears which completed 2000 miles through the Alps.
These aren't just events of the past, though. The Endurance Rally Association have been running all sorts of rallies since 1990 including multiple runnings of the Peking to Paris. And don't assume the entrants are using modern rally cars either; in the 2013 running, the cars included a 1917 La France Tourer, a 1924 Rolls Royce Silver Ghost and a 1913 Model T Ford. In fact, the newest entrants were from 1975, and as much as the thought of a nearly century-old Rolls seems difficult, what about going across Asia in a '64 Mustang Fastback or '56 Studebaker Power Hawk?
And so, I wondered, how would a modern car handle a challenge like this? I imagined a Rolls Royce Ghost, suspension raised, spare wheels and off road tyres strapped to the roof, taking on the rough tracks of Burma or the deserts of Mongolia. The sheer heft of the car would bring a lot of challenges, while the Spirit of Ecstasy would bring plenty of attention. Could it be done, though? Should it be done?
Then the news broke of the Rolls Royce SUV. CEO Torsten Müller-Ötvös said the the new SUV will be a "car that offers the luxury of a Rolls-Royce in a vehicle that can cross any terrain" and it will be "a Rolls-Royce that is as much about the pioneering, adventurous spirit of Charles Rolls as it is about Sir Henry Royce's dedication to engineering and innovation."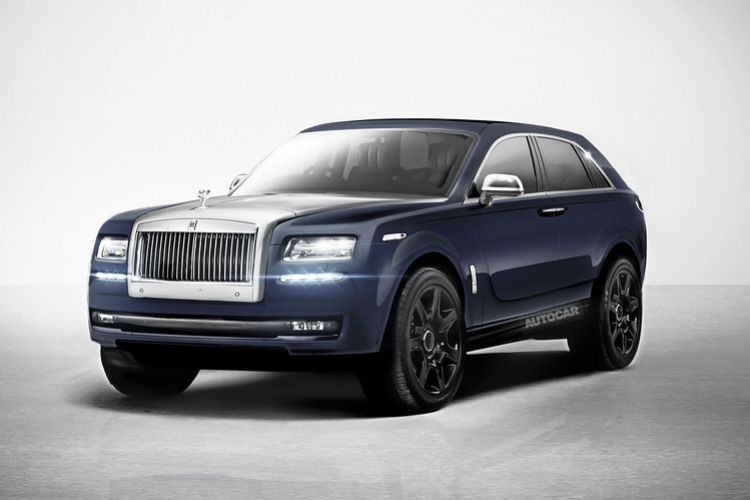 There's no doubt that the Rolls-Royce SUV will be many things. It will be big, it will be full of high quality wood and leather, and it will closely examined as a departure from the core of the Rolls Royce brand. However, for a company who built cars for arduous challenges in years gone by, the SUV may be something of a return to its roots. And what better way to celebrate the modern Rolls Royce than by repeating the Peking to Beijing expedition; set the sat nav to the dealership in the capital of China and prove that the new car can live up to its promises.