Yuccies are the latest social stereotype (so we're told), so Drive Cult considers what they're driving.
Drive Cult is five years old in its current form. One of our earliest articles was a rather tongue in cheek look at the Top Ten Cars for Hipsters, written by my colleague Jamie Wolfcale. I'm not sure Jamie expected it to go on to be one of our most successful articles in terms of views, but even today it still sits on the first page of a Google search for 'hipster cars'.
I guess this is in part because the hipster trend hasn't gone away but has evolved to become more mainstream than counter-culture. Now hipster style has mixed with the entrepreneurial attitude more associated with the yuppies of the Eighties to create a new urban tribe known as Young Urban Creatives, shortened rather hideously to 'yuccies', a term coined by David Infante in an article on Mashable.
Infante considers a yuccie to be a self-aware young adult who holds dearly to their creative autonomy, but at the same time is savvy about prestige and materialistic success. A yuccie is generally around the age of 30 to 40, with a highly educated background or specialized knowledge, and based primarily around a large metropolitan centre such as London or New York.
Obviously here at Drive Cult we're only concerned with what this new tribe of yuccies are (or should be) driving, and as with the hipster list we seem to be possibly the first website to look into this, so here we present our list of the top ten cars for yuccies. Once again, our tongue is slightly pressed to the cheek.
10. Mercedes Benz CLA
Audi USA deliberately set out to market the A3 Sedan to hipsters, but actually they probably were targeting the more entrepreneurial yuccies without realising it. In fact, all three of German premium car manufacturers are pitching their smaller offerings to aspirational young professionals, but I think it's Mercedes who have best targeted the yuccie market with the CLA. It's more individual and style-conscious than the A3 or the BMW 1 and 2 Series, and would be the best choice for driving to their meeting with a venture capitalist to look for funding for their latest artisanal yoga mat venture. Here's Mercedes latest video for the most Drive Cult version, the CLA45 AMG.
9. Rover P5b Coupé
Hipsters are famous for liking things ironically. As yuccies have not entirely shaken off their hipster roots, one of the coolest cars from a very uncool manufacturer – Rover – is a great and very stylish choice. The P5b Coupé is widely considered to be the first 4 door coupé and will look perfect outside a trendy bar in Islington.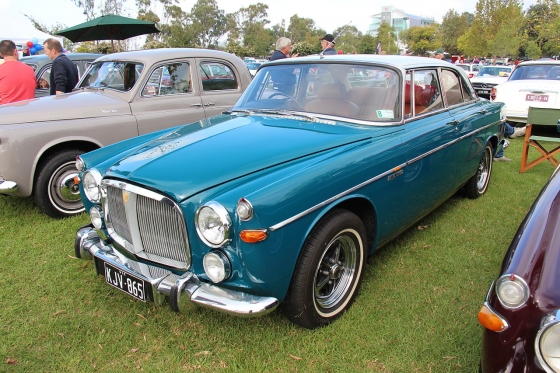 8. BMW 2002
The BMW 2002 is the only carry-over from Jamie's original hipster list. Now, however the yuccies prefer to apply their creative side to modifying Beemer's little coupe. Expect to see modified 2002s with updated 'stance' parked outside design studios such as this one in this video from Petrolicious.
7. Nissan Figaro
The retro-styled Nissan Figaro may not have been officially imported into the UK, but thanks to the grey import market they're a familiar site in the trendier parts of London. The cute Figaro makes a great yuccie fashion accessory for those who aren't worried that it's actually a Nissan Micra underneath.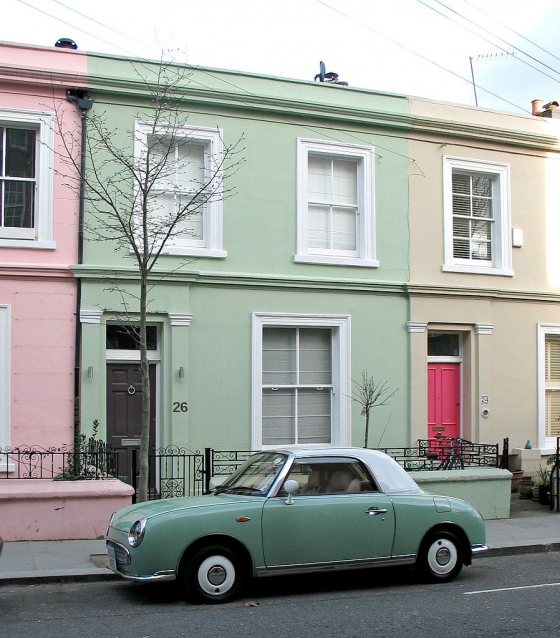 6. Morgan 3-Wheeler
To be honest, yuccies probably really want a classic café racer-style motorcycle, but as Drive Cult doesn't really do bikes the next best thing is Morgan 3-Wheeler. The slightly bonkers Morgan comes with lots of options to personalise and indulge the yuccies' creative side. Here's Alex Roy in New York with his Three Wheeler:
5. BMW i3
Yuccies are likely to be into the latest technologies, while also being environmentally conscious. As my colleague Chris Ratcliff said in his test drive feature, the i3 EV would be the perfect complement to their collection of Apple products. Hopefully there's a charging point outside their loft apartment. Here's EV evangelist Robert Llewellyn testing the i3:
4. Toyota C-HR (and any other small quirky-looking crossover)
A crossover or two is a must-have in all manufacturers' ranges if you want to achieve big sales. Many of these, such as the Nissan Juke and Range Rover Evoque, are deliberately styled and marketed to appeal to yuccies. Check out the advertising for the latest entrant into this market, the Toyota C-HR:
3. An air-cooled Porsche
I'm not sure there's any direct evidence that yuccies are into cars any more than their hipster predecessors, but a perusal of YouTube or Instagram will show any number of yuccie types waxing lyrical about their customised air-cooled Porsche. Their gods are Magnus Walker, Singer's Rob Dickinson or 356 outlaw builder Rod Emory. The yuccie's dream is to have a 911/912/356 modified and personalised just the way they like it. They will use it to escape the urban drudgery and find their perfect back road. At this point I start to wonder if I'm a bit of a yuccie myself as well, because on this matter I completely agree with them.
2. Citroen H Van
The creative and entrepreneurial yuccie will inevitably need a food truck to sell their latest fusion cusine from. Any trip to the Southbank Centre market at the weekend will tell you that the food truck of choice is a modified Citroen H Van. Although it was never originally sold in the UK, increasing numbers are making their way across the Channel to be turned into mobile food outlets despite being far less capable (and more expensive) than the more widely available Ford Transit. It must be those Gallic retro looks.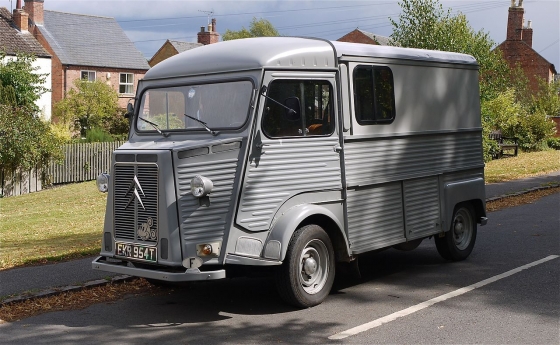 1. Whatever car Uber sends
While the yuccie might dream of getting out of town in an air-cooled Porsche, for day-to-day driving they're much more likely to use an Uber car to get around town. At least they're saving on parking permit fees. Here's Jimmy Kimmel being an Uber driver:
Image Credits