Summary text here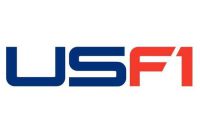 According to SPEEDtv.com, USF1 will not race 2010 and has petitioned the FIA to defer the team's entry to 2011. This development comes after the FIA's Charlie Whiting paid a visit to the USF1 headquarters in Charlotte, NC last week to assess the teams readiness. It was also rumored that USF1 was in talks with the similarly fledgling upstart Spanish Campos Meta Team to field a collaborative entry. No such agreement was made and it appears that neither team will be on the grid, leaving the door open for the outsider Serbian based Stefan GP.
Team principles Ken Anderson and Peter Windsor have offered a "substantial seven-figure" good faith payment to the FIA as a sign of their intentions to be on the grid next season and the FIA in turn seems receptive to working with USF1. YouTube founder Chad Hurley is also still involved with UFS1 as a sponsor, and should continue to supply a much needed steady cash stream.
Disappointing for sure, but not entirely unexpected. At least there's still a good chance Americans will have a team to pull for next season.
-Jamie Wolfcale