From the long-awaited successor to one of the greatest sports cars ever made to a new Bentley race car, there was plenty to get excited about in Paris.
Bentley Continental GT3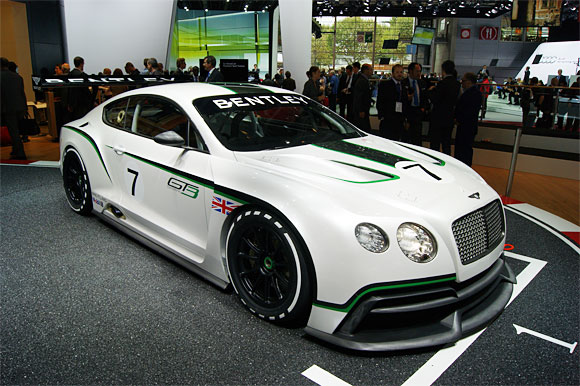 Just when you think the GT3 class can't get any more diverse, some new manufacturer comes along and throws their hat into the ring. This time it's Bentley with their new Continental GT3. Though it's officially a concept, Bentley has very real intentions of taking this car racing. To make it fit for track duty, Bentley removed nearly a ton from the Continental GT's weight, or in other terms, almost a Ford Fiesta!
BMW Active Tourer Concept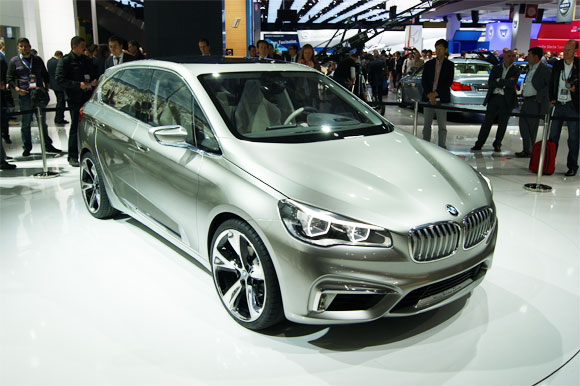 We all knew this day would come. The front-wheel-drive BMW is upon us (the Isetta notwithstanding). The new platform makes sense for BMW in the premium city car segment in that it will free up interior space, not to mention that it will be shared with the next-generation Mini Cooper. It will also form the basis of the next 1 Series which we will see in 2018.
Jaguar F-Type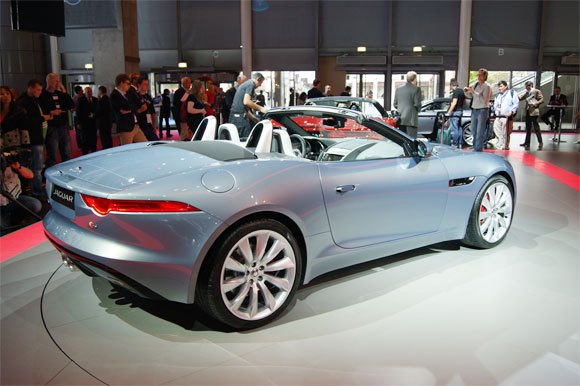 We got a pretty good look at the F-Type's gorgeous harbinger, the C-X16, last year in Los Angeles, and now we finally get to see the finished product. Now officially called the F-Type, it marks Jaguar's return to genuine sports car territory. Read more about it here.
Land Rover Range Rover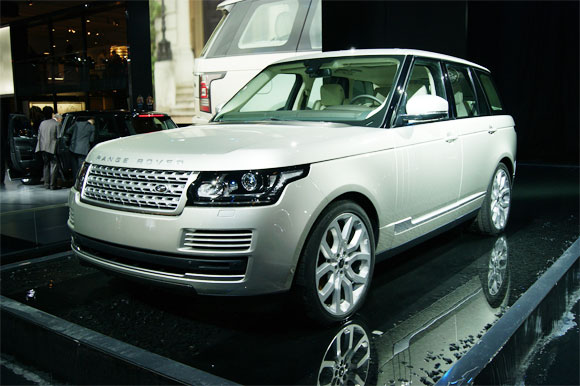 Land Rover has long had the premium off-road segment (a segment it created, lest we forget) sewn up, and with their new Range Rover they don't intend on handing it over anytime soon. It features much softer, rounded edges than previous Range Rovers, but you can bet that it will still be capable of getting occupants to far corners of the planet in utter comfort. Professional athletes and hedge fund managers, form an orderly line.
McLaren P1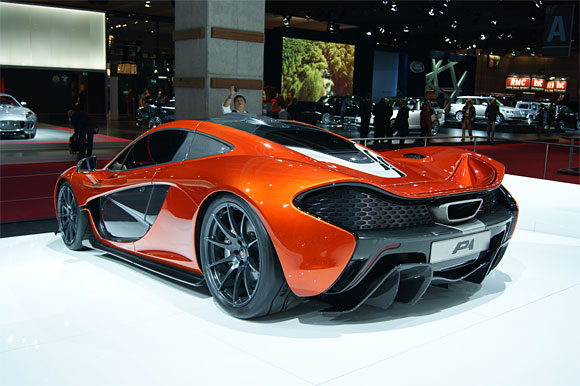 McLaren's stunning P1 concept was by far the biggest star of the show and sucked attention (as well as time and space) from the rest of the convention hall like a black hole. Read all about it here.
Mercedes-Benz SLS AMG Electric Drive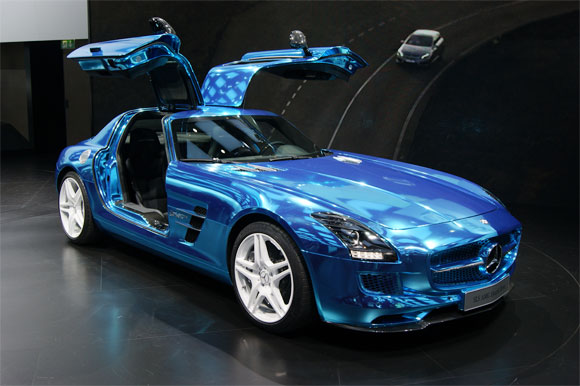 We brought you news of what was then called the E-Tron way back in 2010. Now AMG's electric SLS is back with a different name and some very shiny blue paint. The all-electric SLS AMG Electric Drive is now the most powerful car AMG makes, and that's quite a statement. Each wheel is powered by its own electric motor, which when combined, produce a staggering 740 hp and 737 lb ft of torque. The asking price is equally staggering, too, at about half a million dollars.
Mini John Cooper Works GP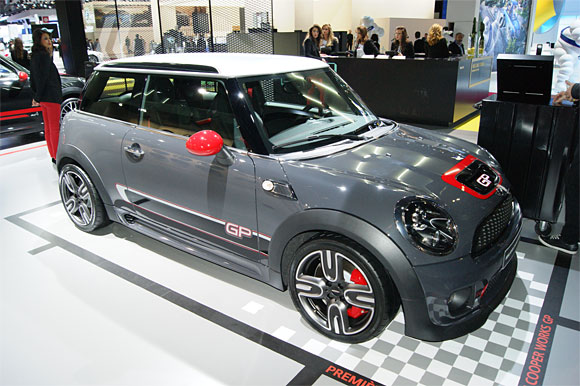 The second Mini John Cooper Works GP is also the swan song for the R56 mini, but going by its spec sheet it also promises to be the quickest Mini to leave the Oxford factory. The 1.6 liter turbocharged four banger now produces 218 hp. That, combined with a very serious aero package, should make for one very quick hatch. Read more about it here.
Peugeot Onyx Concept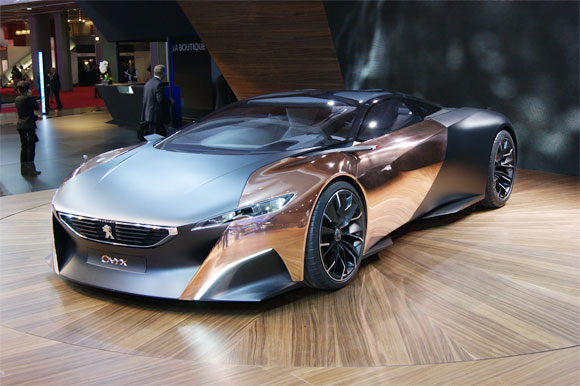 Peugeot made a huge push at this year's Paris Motor Show and at the pointy end of the sword was the Onyx, a striking hybrid supercar in the same mold as the Citroen GT concept. Now, this is the part where I'm supposed to tell you about its 680 hp hybrid propulsion, but it really doesn't matter because the Hindenburg has a better chance of going into production than this car.
Porsche Panamera Sport Turismo Concept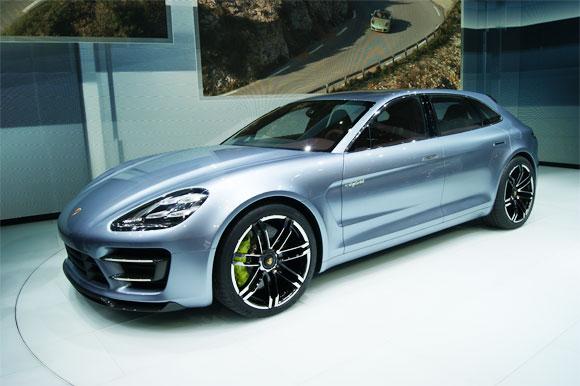 If there were an award for the most effortlessly cool car at the Paris Motor Show, it would have to go to the Porsche Panamera Sport Turismo Concept. If there's a primary criticism of the regular Panamera, it's got to be its rather awkward rear end, but this concept showed that the 4-door Porsche works extraordinarily well as a shooting brake/estate. Let's hope Porsche puts this into production.